By: Delphino Machikicho
Minister AG Motshekga accurately described the 2021 matriculants' academic experience when she said, "…the Class of 2021 will remember their Grade 12 year as one of challenge and triumph. The challenge was coping with the unknowns of new Covid-19 variants and managing its subsequent effects on learning. The triumph was overcoming learning loss and maintaining high academic discipline. The results of the class of 2021 is a triumph for the learners who participated and the society that supported them."
Our Ikamvanites certainly triumphed and they deserve to be celebrated. After two years of disrupted learning and navigating the emotional rollercoaster of the COVID-19 pandemic they would have been forgiven for calling it quits. However, we saw their resilience and commitment to education. Our tutors were the Superheroes throughout the year. They provided not just quality academic support but displayed a high level of pedagogy of care. The results are a reflection of the amount of effort that was exerted throughout the year. 
The blossoming of the Atlantis branch is a marvel to witness, they achieved a record-breaking 100% pass rate! Even more impressive is the 90% tertiary eligibility that the Atlantis grade 12 learners attained. The leadership of the Atlantis branch persevered through the teething pains of the branch growth and now they are reaping the rewards. The tutors that have created a family environment make the branch so welcoming for all learners. The collaborative spirit of the school leaders from all our feeder schools has been humbling. We even have some of the teachers that sacrifice their Saturdays to come and tutor with us. The Atlantis Principal Committee has been supportive and we constantly glean from their wisdom. 
If consistency was a branch, then it will be Kuyasa. Again this year, they achieved a 100% pass rate with all the 31 learners eligible for tertiary education. The branch has harnessed the power of peer-to-peer learning in their Big Friday sessions where learners collaboratively attempt past exam papers under the watchful eye of the amazing tutors. 
The Makhaza branch significantly improved its pass rate to 78% from 66% in the previous year. There is an all-around improvement, the number of learners eligible for tertiary education improved by 30%, this cohort has 71% of the learners eligible for tertiary studies. Enormous effort has been made by the branch staff and tutors to have an upward trajectory with the learner performance. 
One of the heart-warming stories from our 2021 cohort, is the story of Uthandile from the GugsComp branch. She had joined our program in 2020 mid-year when she was in Grade 11. She had failed Grade 11, but the school progressed her to Grade 12. Throughout 2021, Uthandile persevered through the year with great diligence towards her studies. She attended all tutoring sessions, where she struggled she called on our ever-present tutors. Now she received her final grade 12 results and she achieved a Diploma pass. Uthandile's story is proof that after-school programmes are essential to bridge the education gap. In addition, the values of resilience and dedication are important for learners to achieve their desired results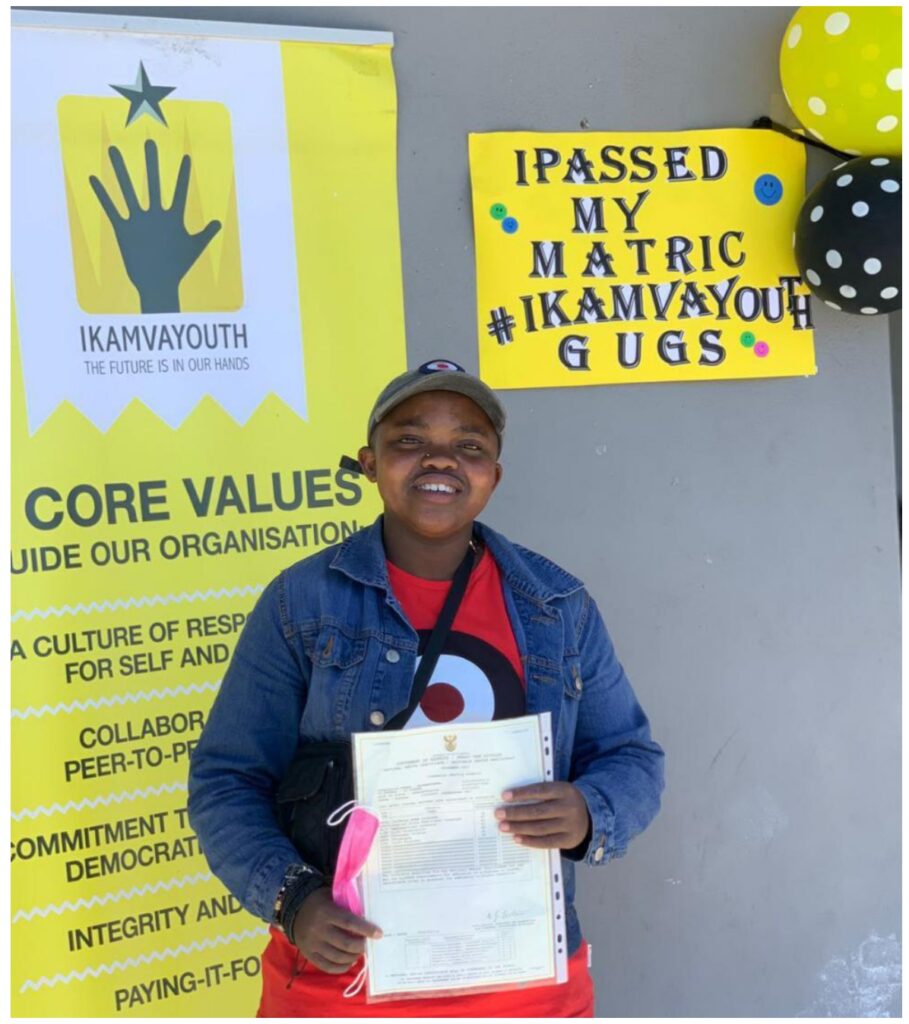 The GugsComp (Gugulethu) branch operates like a well-oiled machine, they exemplify a holistic approach to developing a well-rounded learner. The partnerships that the branch has with organisations like Amandla Safe Hub affords learners access to sporting facilities, leadership and other life skills workshops. They managed to achieve a 92% pass rate with 50% bachelor passes and 28% diploma passes. This is an improvement from the previous matric cohort that achieved an 89% pass rate. 
The Nyanga and Masi branches also performed exceptionally well with 81% and 84% respectively. Both branches have been consistent over the year assisting learners to achieve quality passes. The Nyanga branch has had an admirable mentorship partnership with 2U, this partnership has given learners a rare opportunity to learn from 2U employees. One of the top-performing learners at the Nyanga branch Sihle shared, "…we couldn't come to school but IkamvaYouth was helpful as they formed WhatsApp groups. We would bring difficult questions to the group and the tutors would help us. This helped us to continue with school when schools were closed. 
We also had online mentoring and sometimes face to face. My mentor would ask questions about my career and they would help me to make choices about my tertiary journey. My mentor also couriered Maths Mind Action textbooks for me because I was struggling with Maths. I would like to say thank my mentor for their wise words, patience, and keep on helping others and may you be blessed."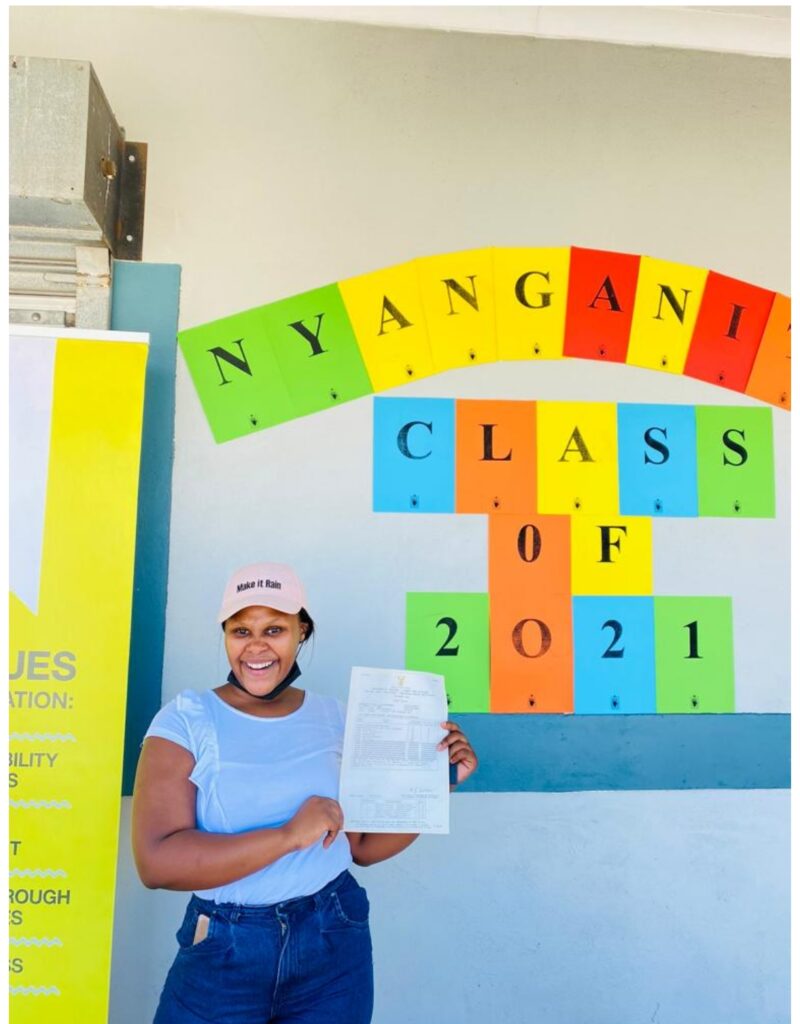 As the Western Cape region, we are delighted by the great results our learners achieved. The improvement year on year is evidence that the continuous improvement of our model and implementation yields results. We have had subject advisors training our tutors to improve their facilitation skills, this has given our Superheroes more artillery in their arsenal. We are confident that our learners will continue to triumph and get even better results. We appreciate all our partners that walk this journey with us, may we not tire to empower the children of Africa to attain dignified livelihoods.