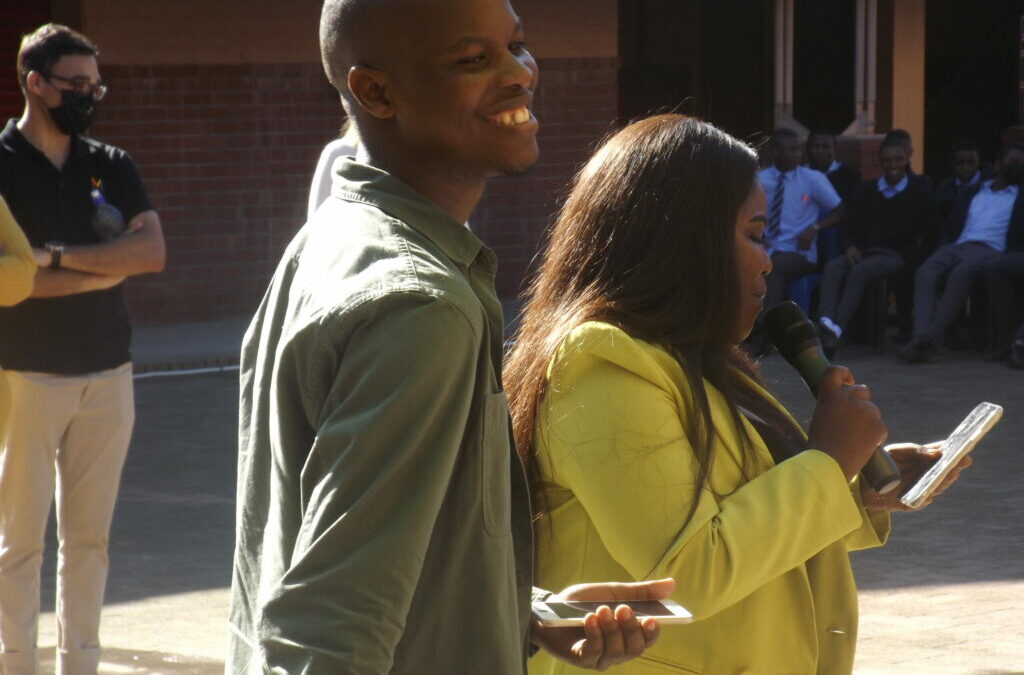 By: Damien Buckton, Fundraising Officer
'Paying it forward' is a core component in our award-winning model and it is a value we are proud to say is embedded in the ethos of our work. This component was on full display as IkamvaYouth alumni were invited to Masiphumelele High School to talk to the next generation of matriculants about the world of work and the various career opportunities available to them. 
Our Masiphumelele Branch held their Career Expo in June. This coincided with a month that celebrates young people's drive and desire to ensure that their education is able to propel them to reach their dreams. The event was co-hosted by Sihle Sonanti and Aphiwe Sobutyu, now IkamvaYouth staff members who started their journeys as learners in the programme.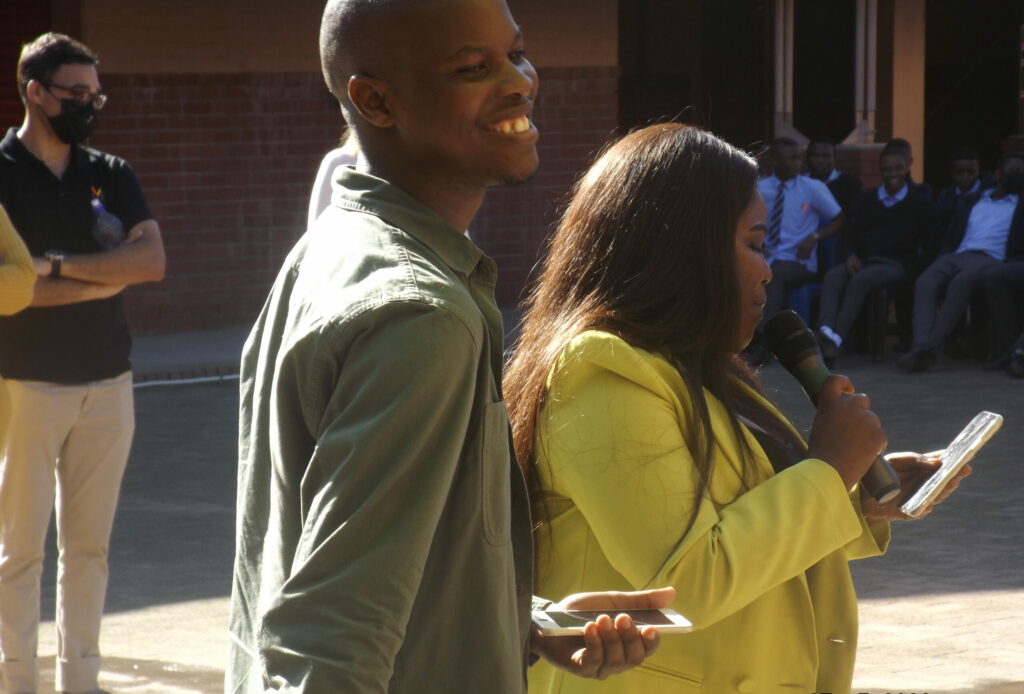 A packed courtyard showed just how eager the learners were to listen to the personal stories and anecdotes shared by some of their former tutors. The panelists were, themselves, once IkamvaYouth learners and tutors. On the panel was Sanele Bani, a culinary chef; Zintle Magazi, a researcher; Lubabalo Peter, a Librarian; Someleze Jabe, university student and Ayabulela Pali, Public Management graduate, with Zuki Lamani, Social media influencer. Drawing from their own journeys, the panelists shared stories about the various career paths available to them and expressed the importance of making the right decisions both personally and academically.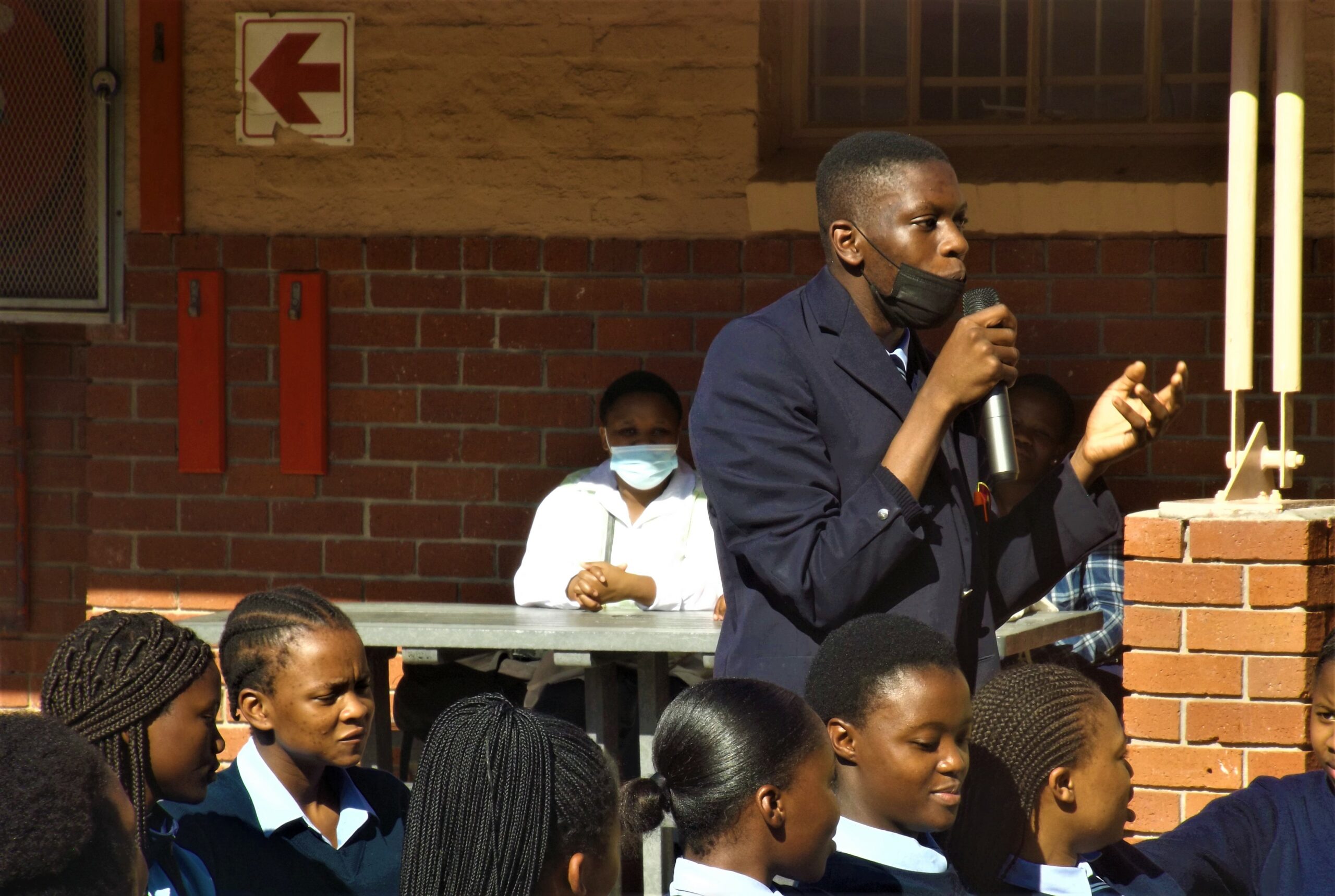 The panelists coming back to pay it forward demonstrates how deeply rooted the IkamvaYouth values were instilled in them as learners. Seeing and hearing first-hand the positive impact of the programme on the alumni was inspiring to the young learners. It encourages them to work hard because they see that their dreams are valid, and possible to achieve.
As we approach the 19 years of impact, we celebrate the programme's success, as we see the many young learners who have been part of the programme go on to have successful careers. What we know, after two decades of implementing our programme, is that the programme's alumni are the secret sauce to motivating young learners in the programme. They are ideal role models who are largely from the same communities where they are tutoring. They know what it takes to defy the odds of their circumstances and are an inspiration and proof of what's possible. Through positive peer motivation, IkamvaYouth communities shift the norms, ensuring learners achieve excellence.