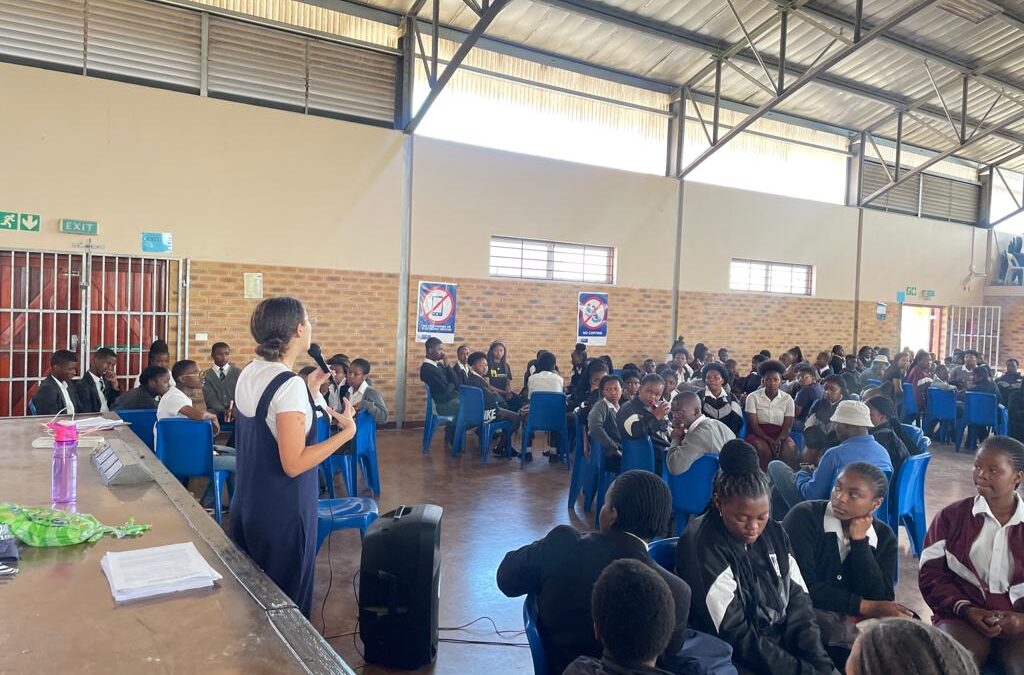 By: Maxine Schmid, IkamvaYouth Intern and UCT Masters Student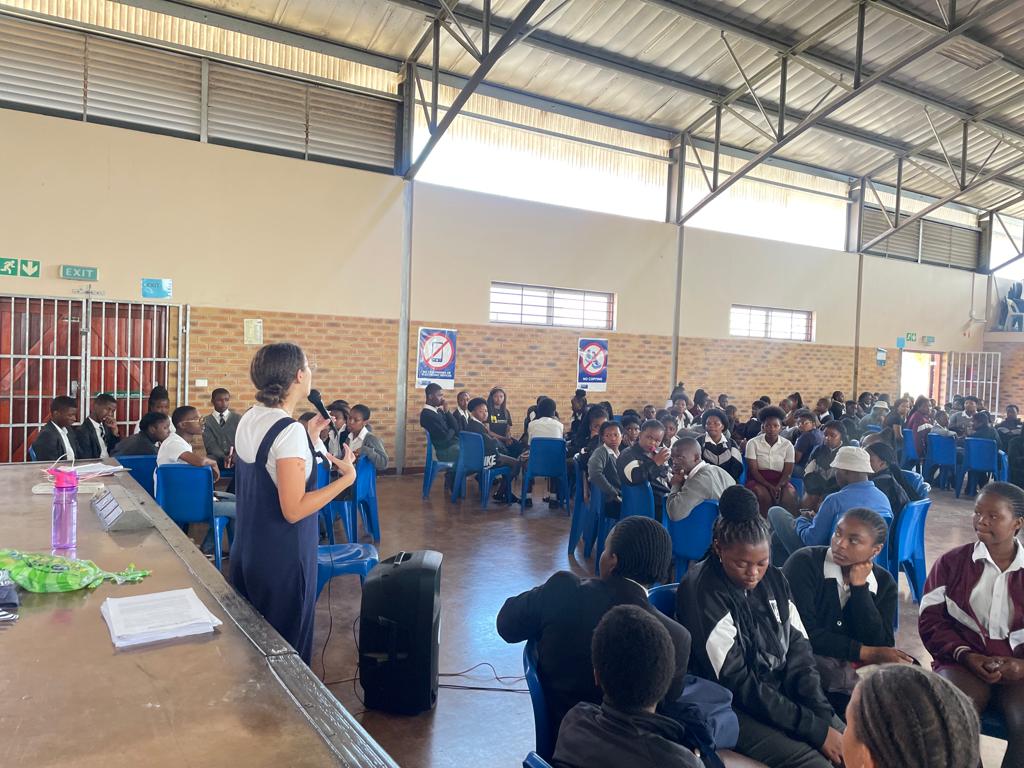 With my exciting new (albeit temporary) place within the IkamvaYouth team, I have been given the privilege of working on a psychosocial programme for the learners of IkamvaYouth within the province of the Western Cape. You might be wondering, why mental health? Isn't IkamvaYouth an organisation focused on education and employment? Well, yes! But, have you ever thought about what happens after the learners leave the safe walls of the organisation? Mental health is often an avoided topic in many communities, as there is a stigma attached to the word, when there is a lack of knowledge around the concept. There seems to be a great need for an increased knowledge around what mental health is and how it affects our everyday processes.
I went around to 6 branches, and held a workshop on a Saturday morning with all the learners in attendance; approximately 600+ learners were a part of these workshops. We spoke about anxiety, depression, exam stress, peer pressure, substance abuse, safe sex and most importantly, coping skills. It was essential that the learners walked away knowing what would help them the next time they felt as though they were struggling.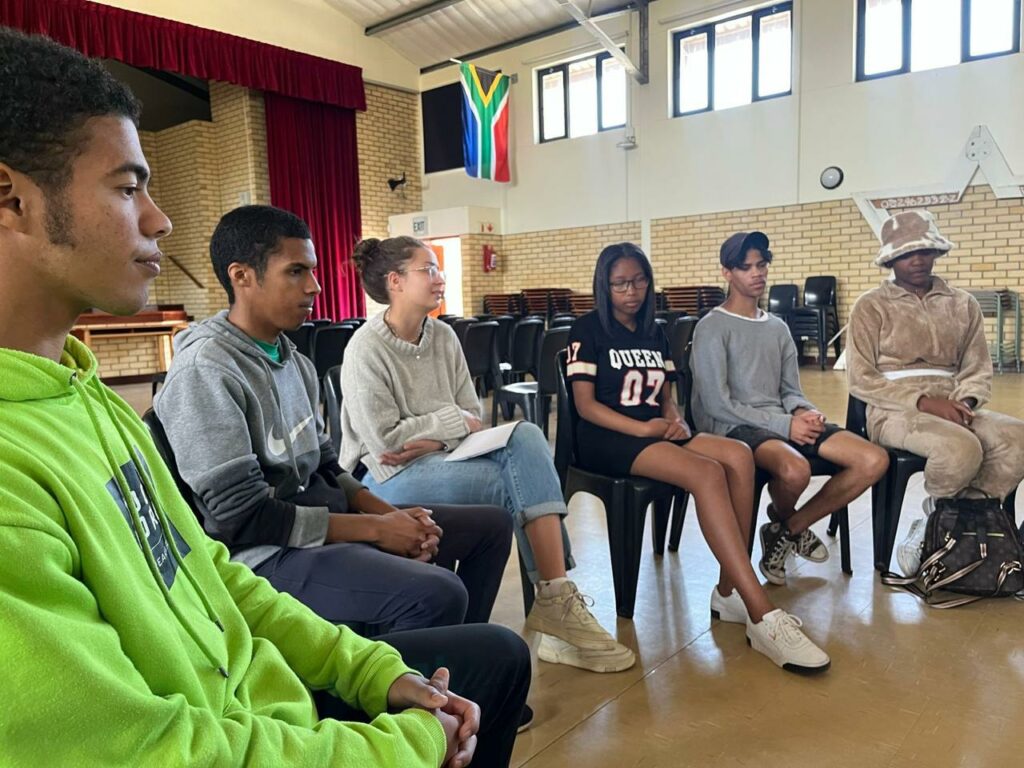 These workshops were a success! The learners had lots of fun and loved participating within the bigger conversation. They were also able to form relationships with the other learners and the tutor who made up their small group. The learners were taught about how to talk about mental health and were then able to put their knowledge to the test by sharing the information with the group, practising confidence and public speaking skills in the process!
Due to the short period of time of my internship at the agency, there was an identified need for the tutors to continue the conversation around mental health with the learners; as they would be a continuous relationship and a sort of 'first-aid response' in times of need. Therefore, the tutors also attended a workshop around what mental health looks like in learners, how to talk about mental health and how to best respond to learners who come to them seeking help. This was an incredibly beneficial activity, as the tutors were instrumental in the success of the programme. The tutors played a massive part of these workshops and I could not be more proud of the work they put in.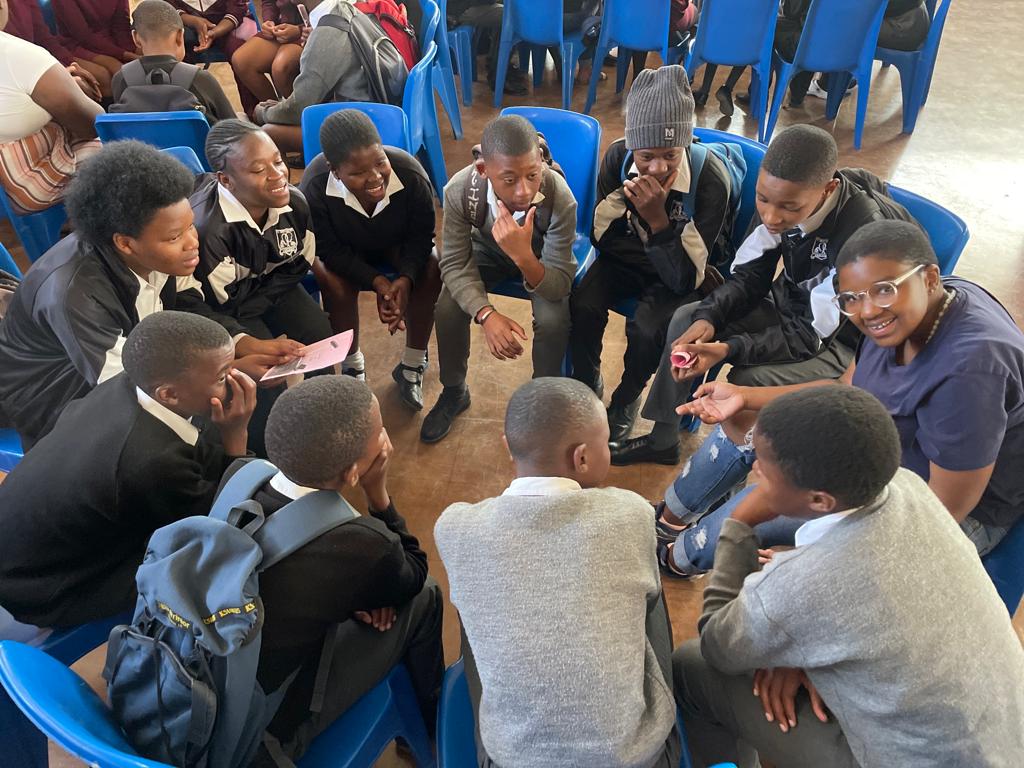 I would like to thank all of the branches for their participation in these programmes, especially the branch Co-ordinators and the tutors who were instrumental in ensuring that these sessions were the most beneficial for their learners.
If you feel as though you are struggling with your mental health, please contact one of the emergency numbers below. 
Suicide: 0800 567 567
Depression: SADAG SMS 31393 or 32312 and a counsellor will call you back – available 7 days a week, 24 hours a day.
Police:Emergency services: call 10111
Mental Health: Cipla Whatsapp Chat Line (9am-4pm, 7 days a week) 076 882 2775
Cipla 24hr Mental Health Helpline 0800 456 789