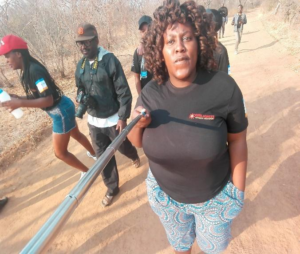 By: Bongiwe Nkambule
GIRLIGNITE Africa Academy is a youthful brand that uses education for social impact and positive social change. The Academy strives to solve Africa's challenges by bringing together dynamic and driven African teen girls from across the country to an intensive weekend-away.  From Friday the 22nd to Sunday the 24th of September 2017, Girlignite Africa hosted their 3rd Annual Summit at the Sediba Kwele Adventure Lodge, and this year, IkamvaYouth female learners from the Gauteng and North-West Region were invited to be part of this event.  The Ikamvanite learners from the Ivory Park, Ikageng and Mamelodi branches attended the Summit and played a part in finding ideas that would sustainably create socio-economic change in their communities, and in turn, help shape Africa's future.
The 3 day Summit featured interactive workshops, engaging speakers, networking opportunities, outdoor activities and a final round of the Girlignite Africa challenge, whereby groups of girls are given 10 minutes each to pitch their business ideas. GirlIgnite conducts entrepreneurship modules for girls to teach them about the basics of conducting a business and help them to develop a business concept, a business model and a business plan.  GirlIgnite also raises funds so that the participants can see their business models come to life. The aim of the annual Summit is to skill the participants and equip them with the necessary tools they will need in life, whether they are employed in corporate, running a business unit or become entrepreneurs.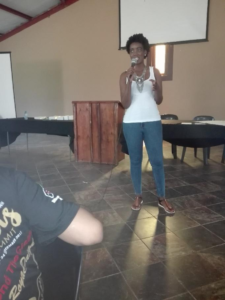 The Guest speakers: Mr Gabriel Chapara, founder and MD of Mantis Africa P/L Zimbabwe, educated the girls on financial literacy and Miss Naledi Mashego, founder of BlackCherry Media gave a talk on the importance of digital marketing (Social Media) in the advertising of a business.