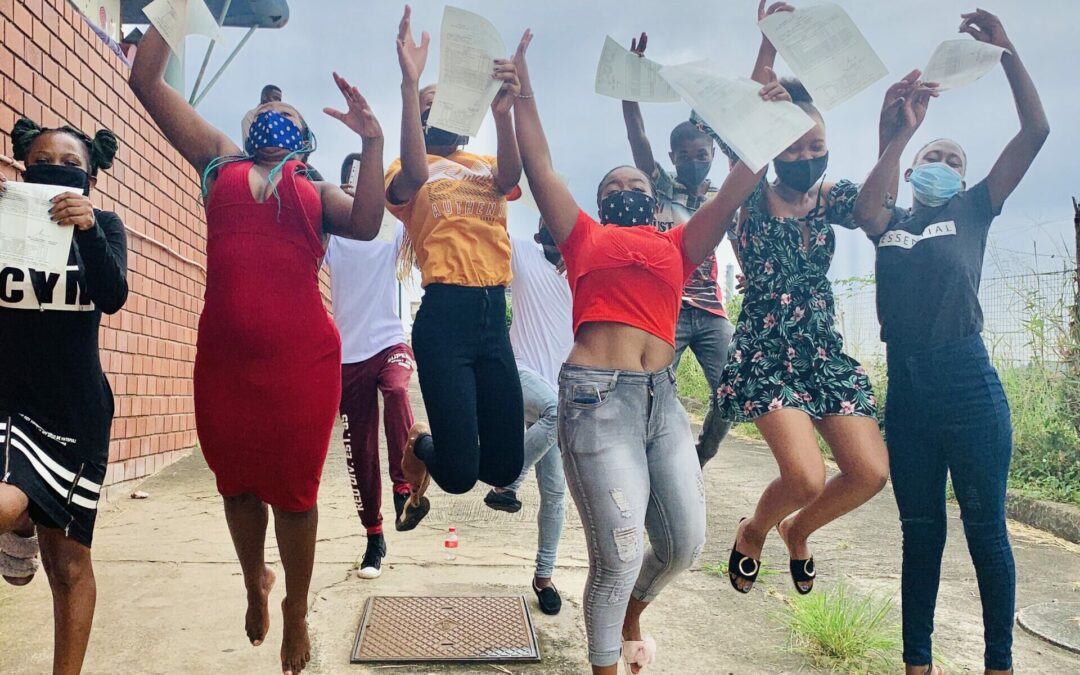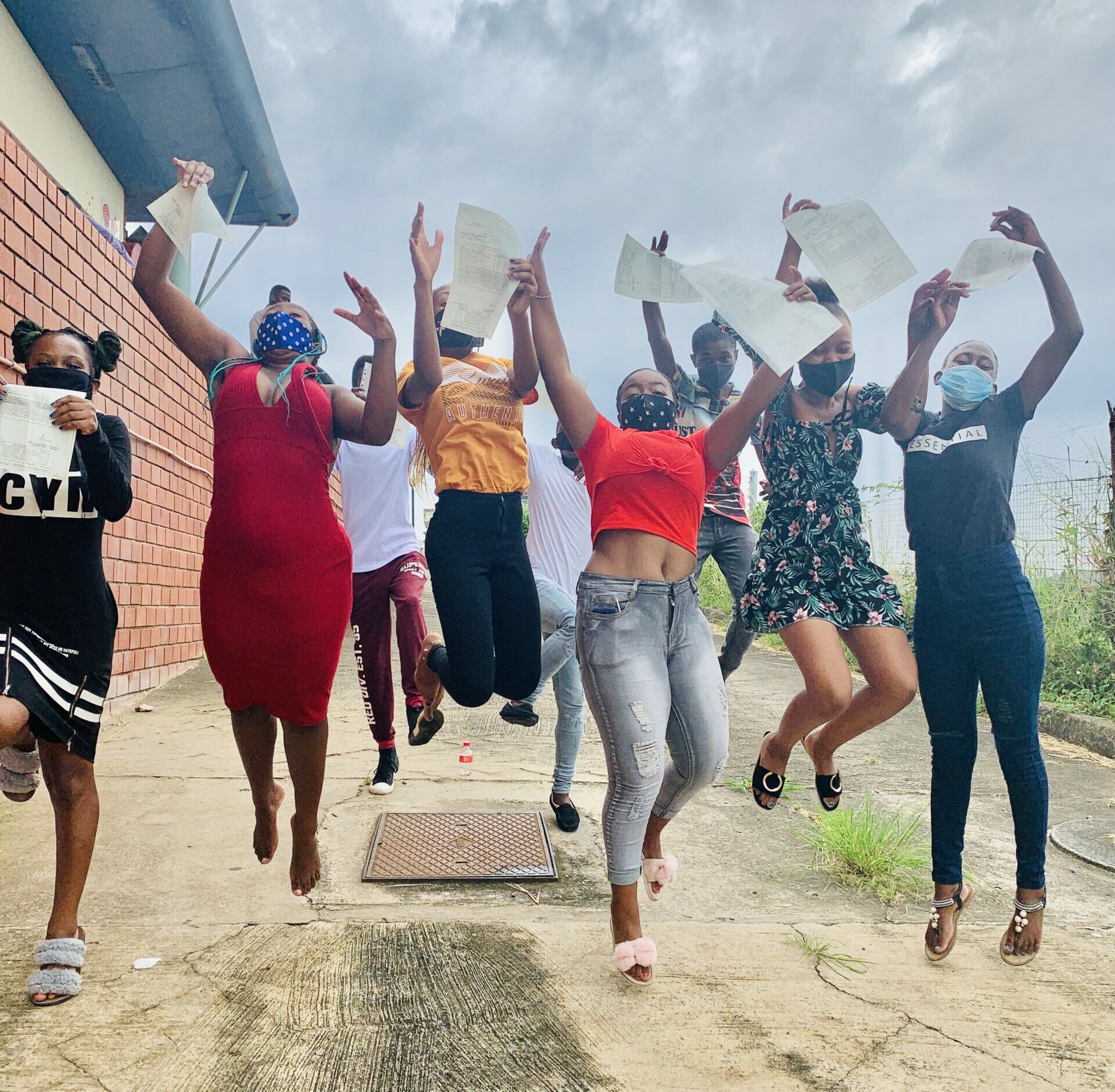 We are an army of young people, changing the face of education in under-resourced communities, one Mathematics question at a time.  Alone we can do so little; together we can do so much. This year, once again, we celebrate a year of hard work, as Ikamvanites produce stellar results. 
We are proud to share with you that our Matric class of 2021 achieved a 90% pass rate. Of the 543 learners who wrote their matric 487 passed, achieving a collective 258 distinctions. The matric class of 2021 started Grade 11, a crucial year of their schooling career, at the beginning of the lockdown in 2020.  This meant that many learners were at school less than 50% of the year and the only support that they were receiving at home was from IkamvaYouth via online tutoring sessions and support. 
Nationally, the matric class  of 2021, achieved a 76.5% pass rate. We recognise the unique challenges faced by this cohort over the past two years; such as the implementation of class platooning which caused learners to miss 50% (or more) of school. We witnessed better resourced schools distributing textbooks  and conducting online learning, while learners in communities we work in had to self teach with no resources. lt is, therefore, commendable that the national cohort managed to achieve these results when 80% of learners attend under-resourced schools.
As we celebrate our learners' pass rate, it is also important that they ultimately access post-school opportunities that will enable them to earn a dignified living.  We are proud to share that 54% of learners achieved a Bachelor's pass, and 79% achieved tertiary eligibility. We will now provide intensive support to last year's Grade 12 learners to ensure that they access post-school opportunities.
Our CEO Hope Chidawanyika said:  "Year on year, our matric results are a true testament of the power of after-school tutoring support programmes such as ours.  We are extremely proud of the 2021 cohort who braved through two years of interrupted learning to achieve great results. The learners in our programme work extremely hard and every day they teach us all something new about what people can accomplish if they're just given the opportunity and the support they need to reach their goals. I am excited about their future". 
Our regional performances are also noteworthy. Our Gauteng and North West region achieved a 90% pass rate and a collective 112 distinctions. One top learner from the Diepsloot Branch, Kelebogile was amongst the province's top performing pupils. Kelebogile was honoured by the Gauteng MEC for Education, Panyaza Lesufi, at the recently held Matric Breakfast. He received 2 prestigious awards for his remarkable 100% pass in Mathematics and Physical Sciences as well as for achieving 7 distinctions.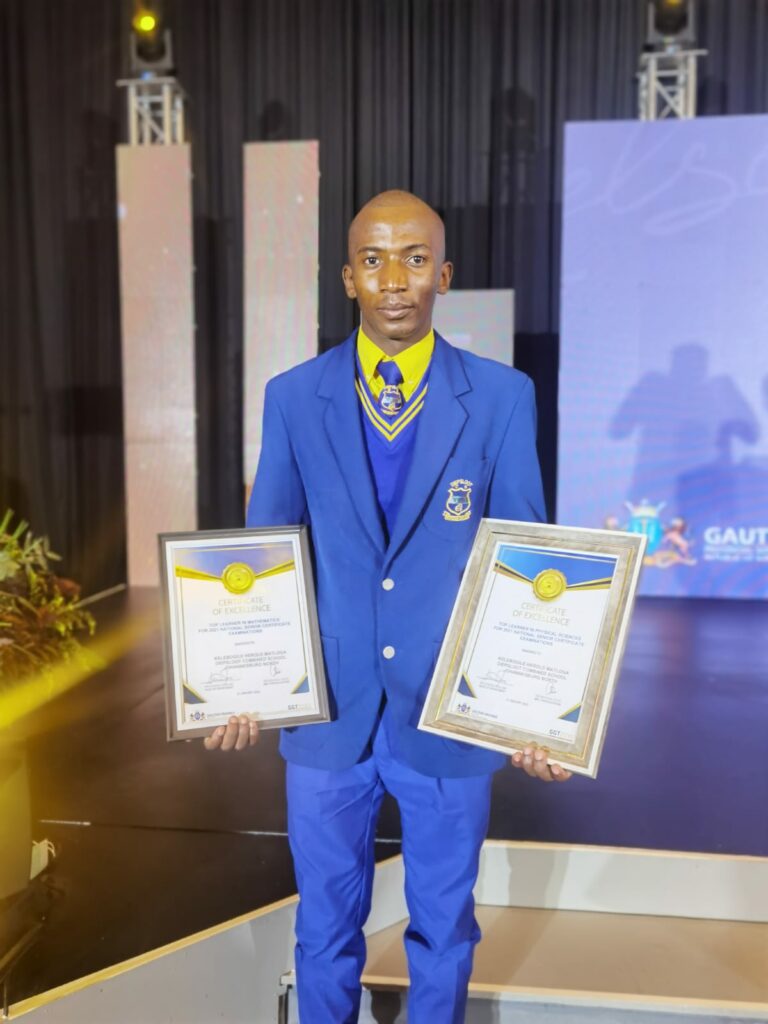 Our Gauteng and North West District Manager Busi Nkosi says, "We are extremely proud of the achievements of our top performer Kelobogile, He is a great example of 'your background does not define your achievements'. We are privileged to not only impact Kelebogile but all learners who go through our programme by providing a consistent and stable safe space that motivates them to remain committed to attending sessions despite the many challenges they may face. Through their resilience, they conquered"
Our Western Cape region also produced great results, achieving an 88% pass rate across all five branches. Two of our branches in the region, Kuyasa and Atlantis achieved 100%. The Western Cape is where the IkamvaYouth story began. We are proud of what this region continues to accomplish, through building a strong community of dedicated tutors, nurturing relationships with parents, collaborating with schools, teachers, and subject advisors, as well as partnerships with local organisations.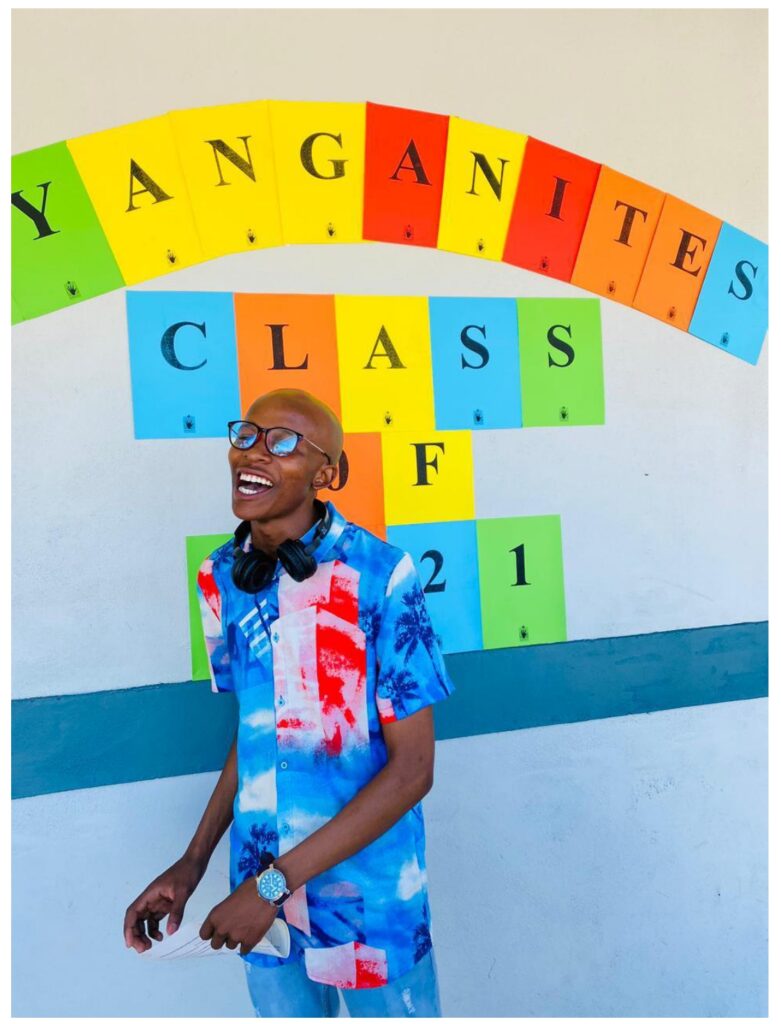 Silubonile, a learner from our Nyanga Branch had this to say, "The IkamvaYouth programme helped me get rid of a bad habit, I was not studying at home. IkamvaYouth offered us a place to study so I would get a portion of my time at school during lunch and after school to study in their lab. The tutors helped us with tips and helped me realise my learning and study styles which equipped me to study at home. I have now passed my matric, and I am going to study B.Com Accounting at the University of the Western Cape".
Our KwaZulu Natal/Eastern Cape region also achieved impressive results achieving a 93% pass rate across the three branches. Worth mentioning is our Joza branch, in Makhanda where 96% of the learners passed, 65% achieved a Bachelor's Pass, and 83% are eligible for tertiary. In the Eastern Cape where pass rates have been low, passing matric is a huge accomplishment, and achieving tertiary eligibility means an opportunity to change the trajectory of these learners' lives. 
We are extremely proud of all these achievements, showing the effectiveness of after-school interventions. Not only has 2021 produced great results, but a five-year analysis of our results have also shown an improvement in our programme's success, particularly our Bachelor's passes that have steadily grown from 38% in 2017, to 54% in 2021. We continue to refine our model and ensure learners in our programme produce quality results.
We would like especially to thank the over 700 IkamvaYouth volunteer tutors, who continue to show up for the learners. Many are in tertiary and in jobs, however, they still share their limited time with the learners.  We recently caught up with Simthembile who matriculated from Nyanga Branch in 2018 and is now a tutor. She had this to say:  "With the support that I received at the branch when I was a learner, I knew that I had to pay that forward to others. Our tutors then taught us how to support each other and I had to give back."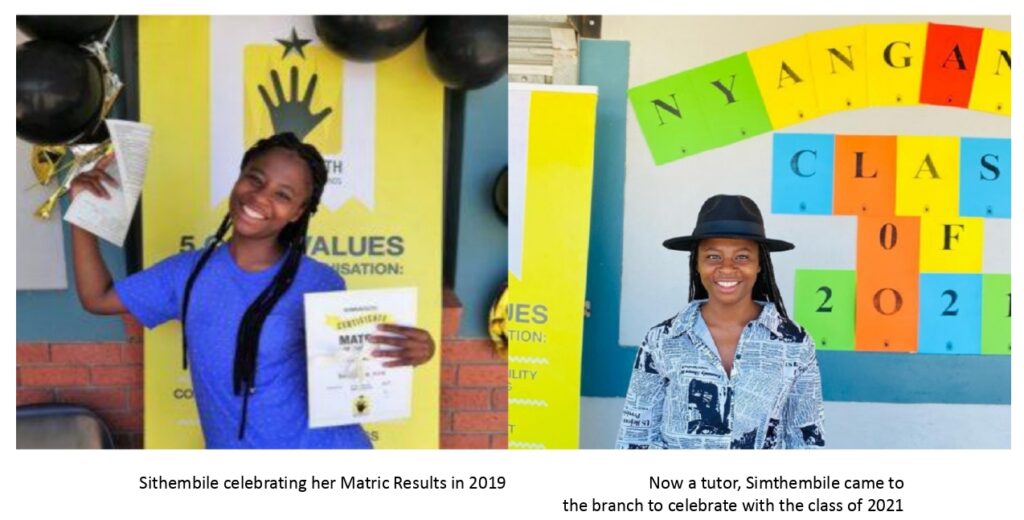 Our Board Chairperson Putukwane Madisha says, "To the IkamvaYouth team and volunteers, congratulations for your great work. It is through your hard work and passion for the education of young people that we are able to consistently achieve great results, and ensure quality passes for learners who have such scarce resources at their disposal. I would also like to thank every one of our donors, for investing in our work, and all our implementing and thinking partners for walking the journey with us. Lastly, to the learners, your commitment and effort has shown in these excellent results. Congratulations and see this as a first step to uplifting yourselves, your families and your communities to a brighter future." 
Again congratulations Ikamvanites, we look forward to seeing many of you making a mark in the next chapter of your lives!