By: Delphino Machikicho, District Manager, Western Cape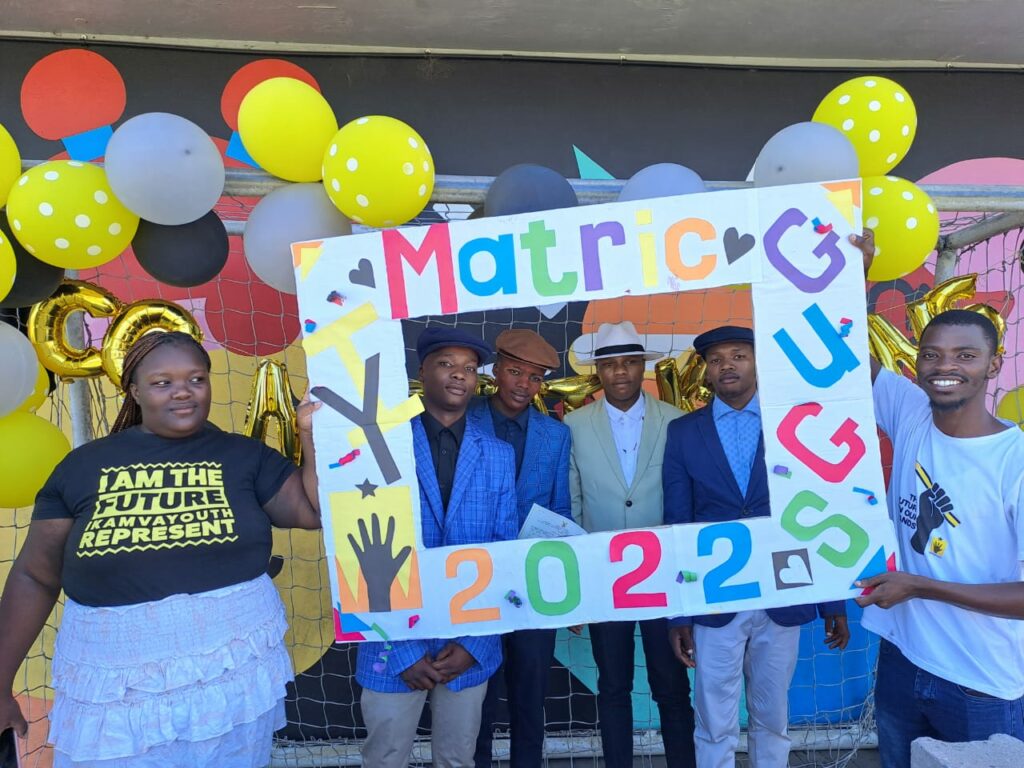 Beyond the statistics and the analysis of the academic performance of the Class of 2022, there are young people who preserved through a global pandemic, socioeconomic challenges and a skewed education system. When we celebrate the success of the Class of 2022, we should also applaud their resilience. The IkamvaYouth Western Cape region achieved an average pass rate of 79% which was a 9% decline from the previous year. We are still immensely proud of the 201 matriculants that wrote their final examination after navigating through a treacherous three years of their academic careers. 
Taking a broader view, IkamvaYouth plays a significant role in bridging the inequality gap in the South African education system. It is against this background that we work in under-resourced communities to help the youth to access sustainable livelihoods through quality education. This is directly in line with the National Development Plan objective that states; 
"By 2030, South Africans should have access to education and training of the highest quality, leading to significantly improved learners' outcomes. The performance of South African learners in international standardised tests, should be comparable to the performance of learners from countries at a similar level of development, and with similar levels of access."
Given this context, we have to acknowledge the work done by our volunteer tutors that sacrifice their time and skills to academically support our learners. Our tutors remain our unsung heroes as they always go beyond the call of duty to also inspire and motivate our learners to achieve against all odds. In addition, our branch leadership teams have developed an excellent operational strategy that has seen improved academic outcomes in recent years. As a region, we achieved 86% and 88% matric pass rates in the 2020 and 2021 cohorts, respectively. With the effectiveness of our programme, we saw an increase of over 30% in our enrollment rate in 2022. 
Our Kuyasa branch remains one of the most consistent branches in all the 17 IkamvaYouth branches achieving a stellar 95% pass rate after achieving 100% pass rates in the last two years. 75% of the learners had bachelor passes and all learners that passed are eligible for tertiary acceptance.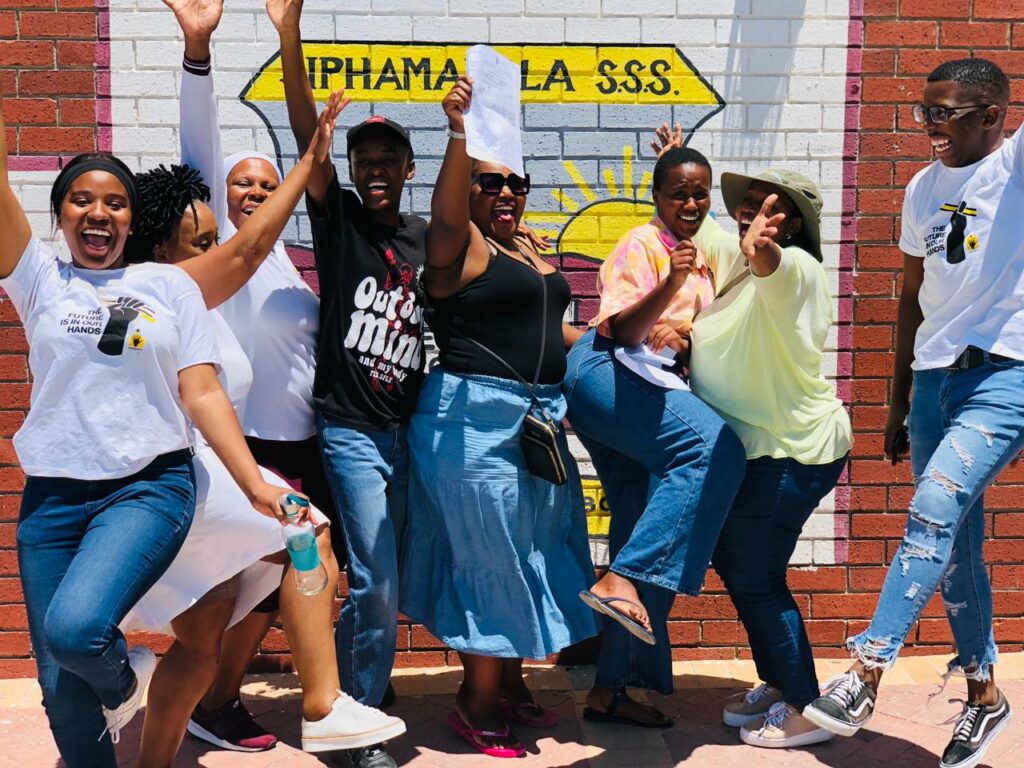 The continued growth of the Atlantis branch is also worth mentioning, as they achieved an 87% pass rate with only three learners falling short in the branch. Similarly, 83% of the learners were eligible for tertiary acceptance. This is exciting because the establishment of the branch was difficult because of the geographical location of Atlantis. The success of the Atlantis branch is a testament to the effectiveness of the IkamvaYouth model. 
We are proud of our regional top learner, Ngcukaitobi Kwanda who achieved an aggregate of 84.4% with five distinctions in English, Geography, Life Science, Life Orientation and Xhosa. He has been accepted to study Civil Engineering at the University of Cape Town.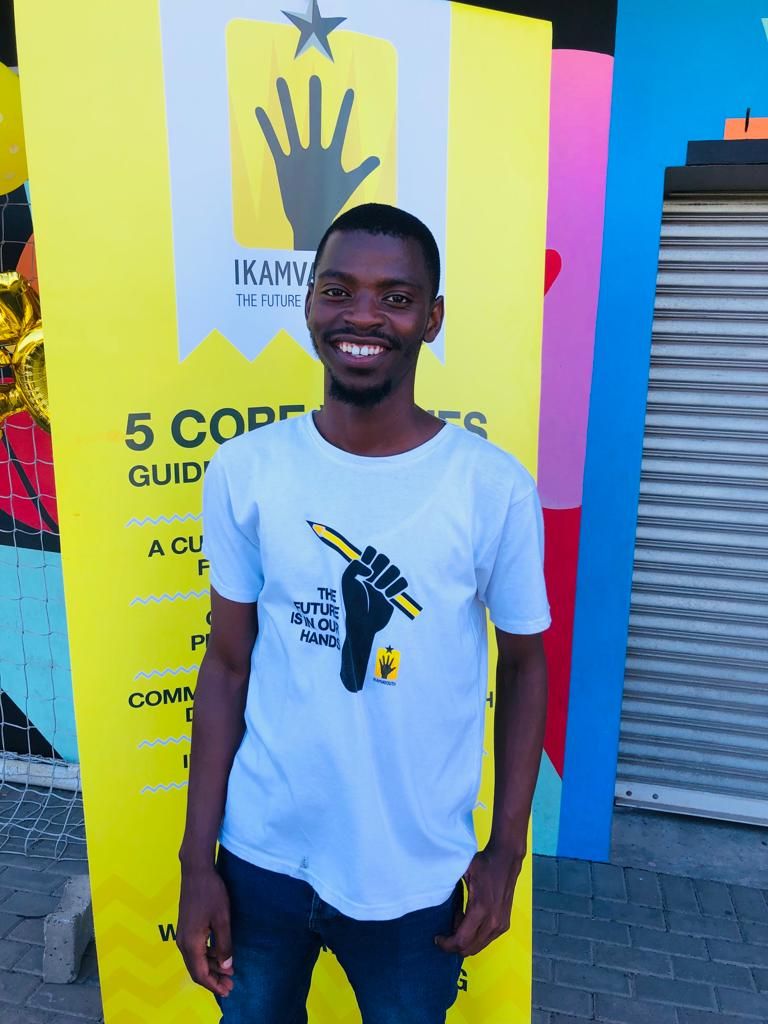 The impact of IkamvaYouth is perfectly narrated by Inganathi Mantyi one of our long-standing tutors at the Nyanga branch, "I have been part of the IkamvaYouth programme for nine years, I joined when I was in Grade 10 as a learner and I came back to tutor. I was motivated and inspired by my former tutors to come and give back to the program because it helped me a lot in discovering my true potential. I am currently enrolled at UWC doing my final year in B.Ed majoring in Maths and Science in the senior phase. I love being a tutor because I get to motivate and help learners to also discover their true potential and improve their marks. This helps to inspire underprivileged young people to become better and achieve their wildest dreams.
I understand the struggles of growing up in the township with no motivation around you as a resident of the Nyanga community, hence I made a decision at a young age to associate myself with spaces where I will continue to grow and be inspired. As tutors we have been practicing different strategies to improve the tutoring quality, one of them is grouping learners into the subjects that they need help so that it can be clear for tutors to work efficiently. Emphasis on peer-to-peer support for the learners is essential in building collaboration and allows learners to know their strengths and weaknesses. After sessions, we have debriefings as tutors to discuss ways to improve and continue delivering quality tutoring that is aligned with the objectives and growth."
In conclusion, we congratulate all the 201 matriculants that wrote their National Senior Certificate in 2022. We will continue to walk this journey together with you, once an Ikamvanite always an Ikamvanite. We remain committed to working together with the Western Cape Education Department in providing quality education for all learners regardless of their area code. The IkamvaYouth model has stood the test of time and continues to yield quality results.