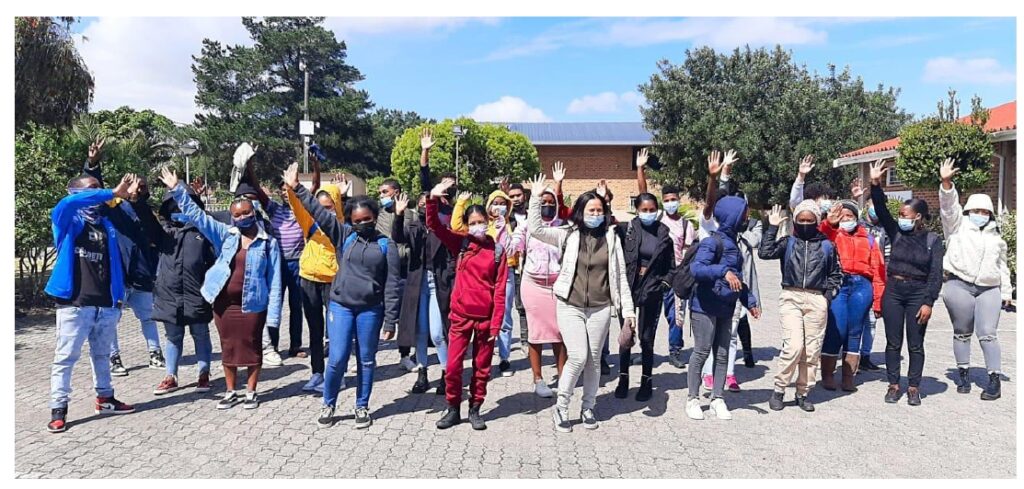 By: Yanga Totyi, Atlantis Branch Coordinator
As we begin the year, celebrating our stellar 2021 matric results, and reflecting on the Atlantis Brach journey since its inception, I am drawn to Chimamanda Ngozi Adichie's Tedtalk: "The Danger of a Single Story". 
In this talk, Chimamanda narrates a story about her upbringing and the single narrative she had built around her parents' employee. The single-story was that of poverty and helplessness. This was shattered when they visited his village. Through this story, told at TED, Chimamanda, encourages us to recognize the importance of telling stories, to add voice to the narratives that exist about a situation, or a place. By adding our voice, we shatter single narratives about a place. We humanise and empower.  
Atlantis, located 65km outside of Cape Town, was established by the apartheid government in the early 1970s as an industrial community for the coloured population of Cape Town. Atlantis has been branded as a community rampant with drug use, and crime. IkamvaYouth established a branch in this community in 2017, against the backdrop of a single narrative. We have been running our after-school tutoring programme supporting young people to ensure that they pass matric, and access post-school opportunities. While the many economic challenges are real, our experience in the community has, again and again, shuttered the single narrative.  
Since the branch's inception, we have worked with a community of stakeholders, who have all risen up to ensure we produce the best educational outcomes for young people in high school. Our main feeder schools such as Robinvale High School and Proteus Technical High school have been instrumental in making sure we overcome any hurdles.  It has been inspiring for us, to witness the school governing bodies, senior management teams and passionate teachers dedicate their time and resources, committing themselves to make an impact in the lives of Atlantis learners. 
Our partners, GrandSlots, Green Cape and the Atlantis SEZ have funded the programme, and Direct Axis has facilitated our mentorship, career guidance, life skills, and leadership programmes. The mentors particularly have been a constant source of support, spurring the young ones on and playing their part in retelling the story of Atlantis through the successes of these young people. 
Our after-school tutoring programme is facilitated by volunteers. Young people from the community show up to the branch to assist young learners with their homework and learning gaps. Here is one of our volunteers' words: "Some of us were the first to pass and access tertiary education in our family. We have led by example, showing the younger brothers, sisters and cousins that it's possible. My contribution to this branch is to also support learners and make sure that they are that example to their family".
The combined efforts of tutors, mentors, teachers, school staff and parents have seen the branch produce stellar matric results year on year.  Each year our results have improved from 64% in 2018, 79% in 2019, 98% in 2020. 
Five years after the branch's inception, the matric class of 2021 yet again dismantled the single narrative about young people from Atlantis by achieving a record-breaking 100% matric pass rate.  In addition, 67% of the 2021 cohort achieved a bachelor pass, 23% achieved a diploma pass, meaning that 90% of learners are eligible for tertiary institutions. In a community where not many are able to pass matric, we are proud of the collaborative effort to ensure that learners access tertiary education, and are set on a path to a dignified living. We are extremely proud of each and every learner that has gone through our programme. 
The danger of a single story about Atlantis could easily blind us from all the passion, the effort that these young people themselves put in to ensure they add to the story of success in Atlantis. Our CEO Hope Chidawanyika says: "The learners in our programme work extremely hard and every day they teach us all something new about what people can accomplish if they're just given the opportunity and the support they need to reach their goals". 
Kgahlisang Pilo, adamant about changing people's perception of the youth of Atlantis – who are often labelled as drug and alcohol abusers and  consummate troublemakers, had the following to say about his IkamvaYouth journey,
"After failing grade 11 in 2019, seeing my peers go on to the next grade, I knew that I had to change something. With the help of IkamvaYouth, I changed for the better and focused more on passing and making it to matric. I gained new friends, I kept pushing and pushing and when I got my matric results…IT WAS SUCH A RELIEF! I finally made it and I would like to thank IkamvaYouth, the mentors and the funders for giving me the help I needed. I will never forget all that has been done for me! It has been such a bumpy ride."
A big thank you to the IkamvaYouth team, for helping to weave this story, and bringing all stakeholders invested in the young people in our programme, to ensure we continue to tell a nuanced narrative of Atlantis.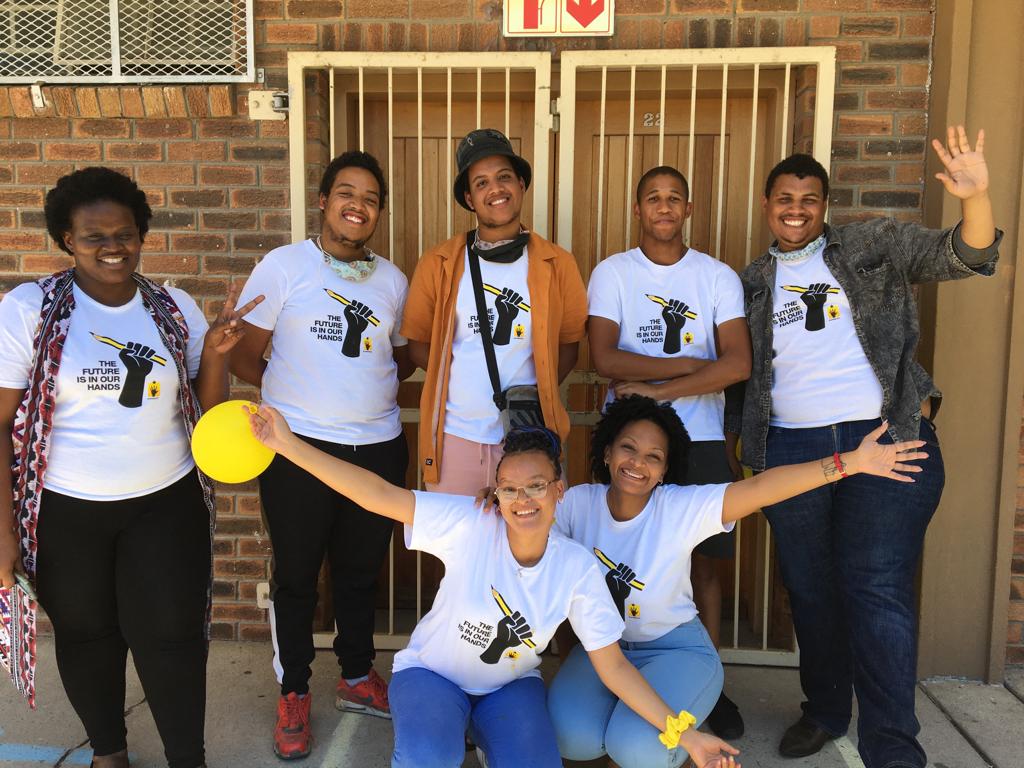 Atlantis branch staff and volunteers