By: Damien Buckton, Fundraising Officer
More than 18 months after the pandemic hit, we are still dealing with the effects of the continuous lockdown. In turn, the subsequent school closures have forced us to be agile, to shift and pivot our approach to ensure that our learners remain engaged and supported with their school work. Every year, IkamvaYouth looks forward to the Winter School programme, an exciting period in our events calendar. 2021 saw us host our first Spring school, an additional holiday programme for learners, as our regular Winter School was disrupted due to the lock down. 
For this particular programme, our focus was directed at our Grade 11 learners who are preparing for their upcoming final exams.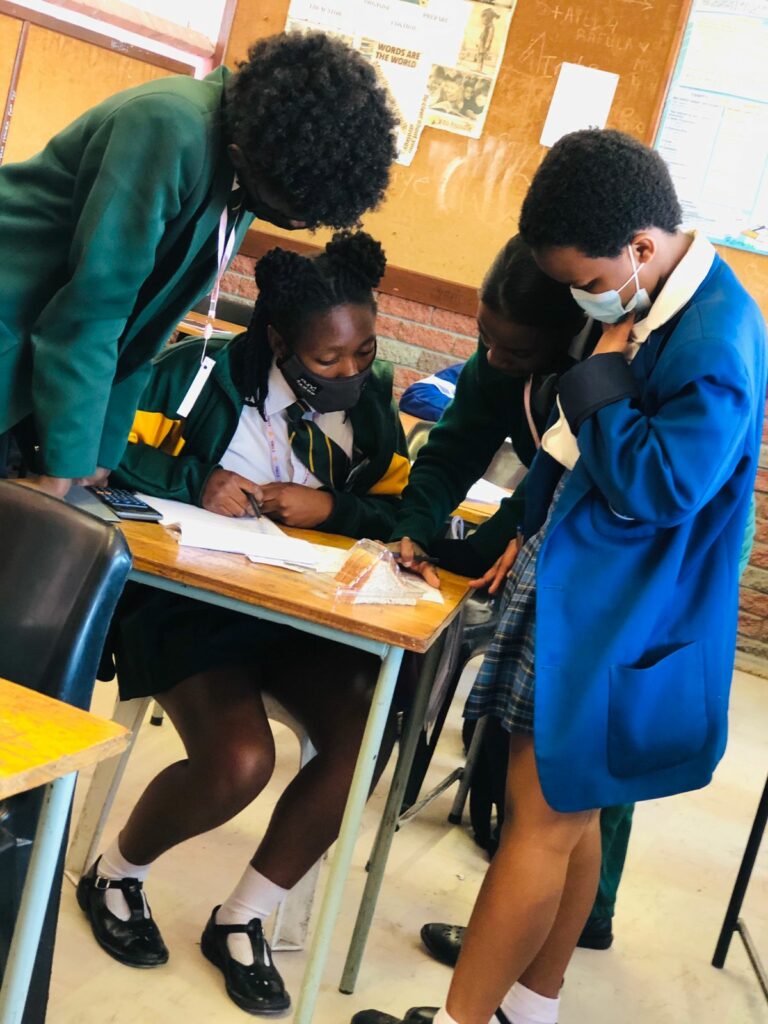 We reserved a week during the October school holidays, to provide academic and non-academic support to our learners across all our 17 branches. Our staff were well equipped for the programme and had mapped out various activities; energisers; workshops and excursions for our learners at our branches to accompany the tutoring sessions and to make the programme experience more enjoyable for our learners.
The essence of our  holiday programme is to actively engage our learners in their studies by tackling and reflecting on some of the work they covered in their syllabus from term 1 to term 3. This is done through peer to peer learning, facilitated by our tutors as they highlight their learning gaps and support each other in bridging the gaps. 
It is certainly commendable to witness our learners display their dedication to learning by attending the programme during their school holidays. Our award-winning learner-driven model, and peer to peer support was in full display, as learners were bundled up in groups tackling challenges and solving various problems together.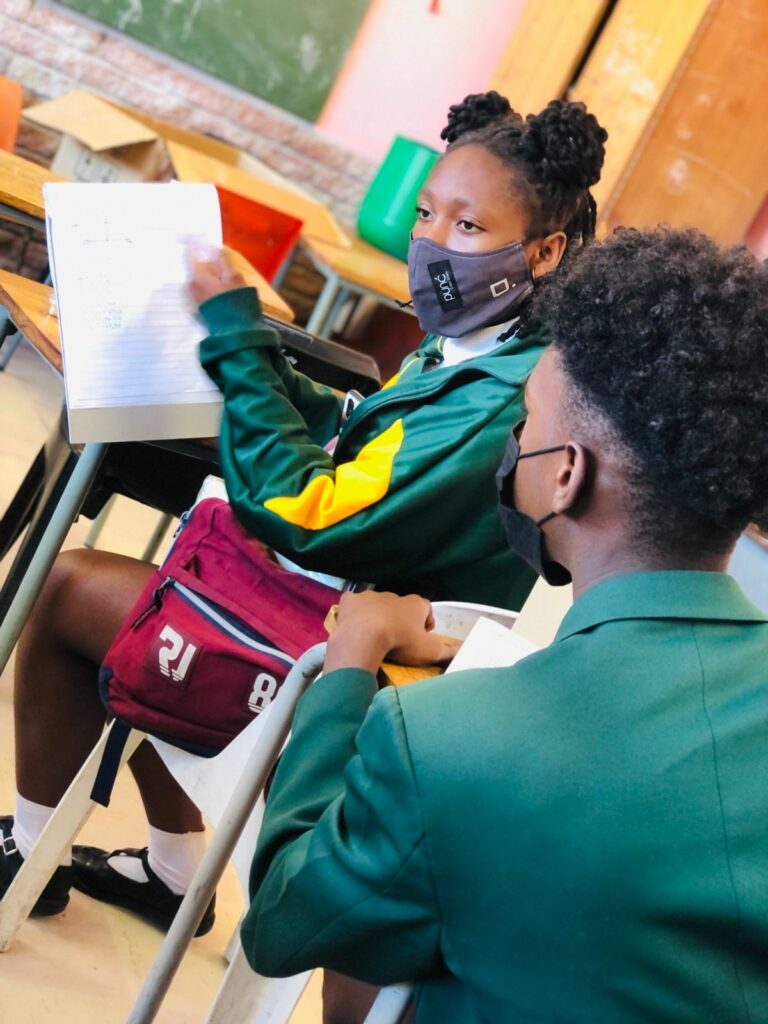 Kwa-Zulu Natal/Eastern Cape
Our Kwa-Zulu Natal region had 183 learners turn up for the programme. One of the highlights from our Kwa-Zulu Natal region was that, this year we were fortunate enough to welcome industry professionals from one of our partner organisations, Old Mutual who conducted a financial literacy workshop with our learners at our Umlazi and Chesterville branches in KZN. The workshop provided our learners with valuable information and taught them the importance of saving your money. It was also positive to see our learners asking questions, engaging with the session.
During the hustle and bustle of Spring School, we managed to catch up with one of our grade 11 learners, Malibongwe, at our JOZA branch who gave some insight about what he thought about his experience.
"It was important for me to be a part of the Spring School because there was a lot that I did not understand in class that I needed help with. I really enjoyed them. It was fun to be with the other learners from other schools as well because we assisted each other as some have already done some topics at their schools and they were able to explain to us what we should look forward to. It was good to have tutors around because sometimes we have questions and tutors are not there to assist us but this time we had a number of tutors who were ready to answer our questions. I enjoyed the debates with the tutors as well as them telling us how they got to university and what we need to do to get there as well".
Western Cape
A total of 211 learners attended this year's programme at our Western Cape branches. 
Our Gugulethu and Nyanga, as well as the Makhaza and Kuyasa branches paired together and jointly hosted their Spring School. A notable highlight from the week was the hiking experience that our learners from our Gugulethu and Nyanga branches participated in.
To conclude a quite vibrant programme, learners and staff from our Gugulethu Branch sought out to conquer Newlands Forest while the Grade 11 learners from our Nyanga Branch made their way to Lion's Head. 
Take a listen to what Ongieziwe, a Grade 11 learner in the Western Cape, made of her Spring School experience. "Well my experience with the Spring School was great, I got to focus on the subjects I'm struggling with and having tutors around that  was more helpful Spring school helped me focus on my school work because if I was at home I wouldn't even touch books"
Gauteng
Our invitation for the Spring school was well received by our learners in the Gauteng and North West region. 134 learners attended this year's programme at our branches in Gauteng and the North West. Learners at our Mamelodi branch were visited by IkamvaYouth Training Manager, Pepe Hendricks as well as IkamvaYouth Alumni Coordinator, Neo Rakoma. During their visit, our staff elaborated about the importance of working hard in order to enter a tertiary institution and paying it forward for the next generation of students.
Linda, a learner at our Ebony Park Branch also shared her thoughts about what the Spring School programme meant for her "The support provided by Ikamva was needed as some of us are behind with our school and coming to spend the whole day with learners from different schools was worthwhile as we exchanged knowledge. I learned other concepts which we have not covered at school from other learners and we even exchanged notes we had with my fellow peers".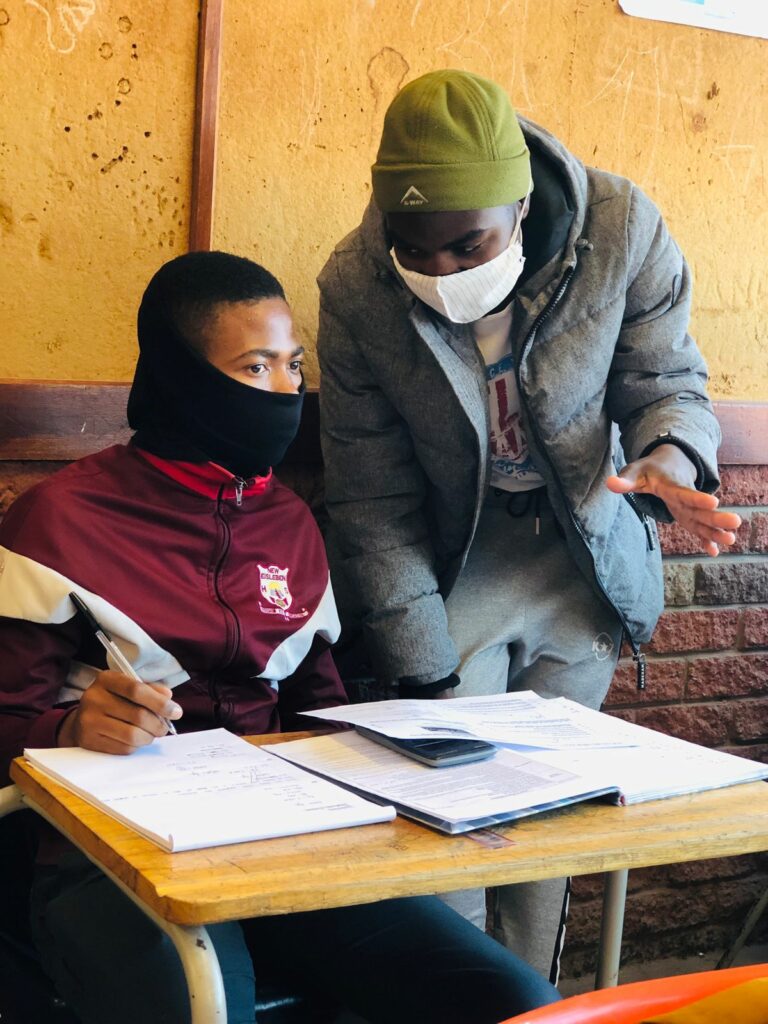 A big well done to  all our exceptional staff and learners for the incredible commitment and support in making our programme possible! We would like to express our sincere gratitude for the generous support shown by our donors. Through this support, we have been able to continue implementing an impactful Spring School programme aimed towards changing the trajectory of the lives of many young people.