By Damien Buckton, Fundraising Officer
July proved to be a difficult month for the nation, as we witnessed on-going unrest mainly in the Kwa-Zulu Natal region. Four days of unrest left many residents without access to basic amenities as shopping centers were closed. Many areas, particularly in township communities where we work, were left with no access to running water during that time, and movement was also limited. Learners and staff at our Kwa-Zulu Natal branches were directly affected as a result. 
Through our partnership with the Oppenheimer Memorial Trust (OMT), we were able to support 53 families with food parcels we received through Gift of the Givers. The OMT has been our partner for over five years, supporting our work, to ensure we improve educational outcomes for high school learners. Through their support we have been able to reach over 2600 learners annually through our after-school tutoring programme. We therefore appreciate OMT as a partner that recognises the need for holistic interventions, and are able to support learners beyond the educational needs.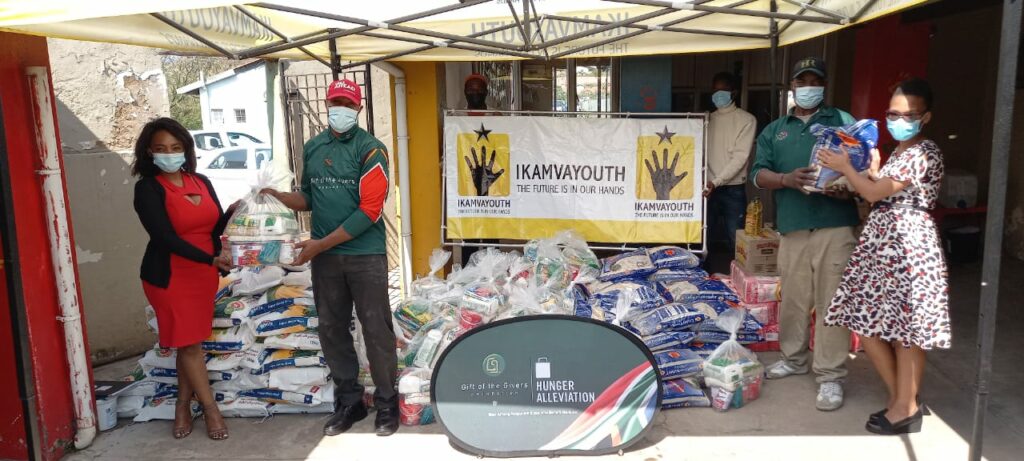 We extend our gratitude to The Oppenheimer Memorial Trust for extending their support to the 53 learners in our programme and their families. As a partner, OMT has demonstrated their commitment to supporting our mission of enabling young learners to reach their full potential, and place them on a path to earning a dignified living in the future. Beyond that, your intervention at this time has also shown your commitment to the holistic needs of our learners. 
Thank you!