by: Amanda Luyenge
IkamvaYouth Co-founder, Joy Olivier has officially stepped down as Executive Director and after a long and extensive search, it is our great pleasure to introduce IkamvaYouth's new Executive Director, Lungile Zakwe!
Lungile joins us from the Treatment Action Campaign, where she was the Chief Operations Officer and National Manager overseeing every aspect of the organisation. Before that, she worked with Accenture and Trialogue, amongst others. We are all extremely excited to have Lungile's energy, enthusiasm, capacity and passion for education to the service of IkamvaYouth.  
More about Lungi:
Childhood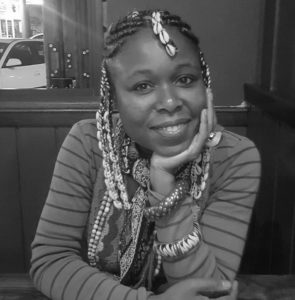 Q: Tell us us a bit about your background, where did you grow up?
A: For those who believe in star-signs, I'm a libra. I'm the youngest of three girls and I was a convincing tomboy. I was raised in Soweto, Diepkloof. I was a kid of the 90's who enjoyed listening to Brenda Fassie, Roxette and Cyndi Lauper… Lol!
Q: How would you describe yourself as a kid? Is there anything you wish you had changed?
A: I was a very busy kid with a full schedule! I participated in everything at school and loved it. I wouldn't have a changed a thing!! Not because it was perfect but because it was all a part of my life experience and it has made me who I am today. Grateful for the journey.
Work
Q: Coming from a public health background, what do you think is the link between health and education?
A: There is an important relationship between education and health; education matters to health and vice versa. Good education gives you access to the knowledge economy; jobs, benefits including health insurance coverage, allows people to afford a healthier lifestyle etc. I've simplified it but the two speak to each other in profound ways.
Q: What challenges do you think face the youth of South Africa in townships?
A: Unemployment immediately springs to mind. Young people in the townships are sitting idle; so much talent is wasted because the system continues to fail them. Unemployment leads to serious loss of dignity and purpose which ultimately leads to challenging behaviour. With that said, it is important to remember that there are a great number of capable, eager, talented and ambitious youth that come from the townships; that will jump at various opportunities that come their way. I am one of them.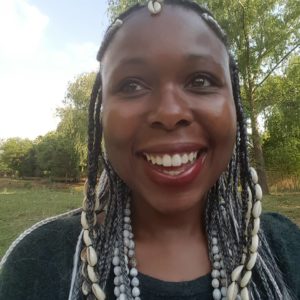 Q: What solutions has IkamvaYouth put in place to overcome these challenges in making sure the youth thrives?
A: The IY model is driven by the youth, for the youth and that in itself is powerful. The solutions organically come from the young people that participate in our after-school programme. More than 50% of IkamvaYouth alumni become volunteer tutors and mentors while they're in tertiary, to pay-forward the help they received by supporting the next generation of learners to achieve similar success. Through peer-to-peer learning, role modeling what's possible and strong relationships that provide psychosocial support, the Ikamvanites have achieved annual matric results of between 80 and 100% since 2005; with 50% of youth accessing tertiary education, and over 80% accessing post-school placements.As our motto goes, ikamva lisezandleni zethu (the future is in our hands)!
Goals
Q: You recently went on branch tours with the former Director, Joy, how was the experience?
A: It was a life-changing experience for me. I am so inspired by the team; learners and tutors at all 17 of our thriving branches across the country! Everyone was actively engaged and fully participated in the shaping of their futures. I witnessed and listened to the stories the learners openly shared about the real impact the programme has had on their lives. The branches are a safe space for the learners to learn, grow and support one another. The tutors who volunteer their time at our after school programme are real life superheroes! Also, Joy and I had a great time (working and playing) together! It was the best way to finalise our fruitful handover process.
Q: After meeting the learners and volunteers, what are your hopes for them?
A: I hope they continue to live in service and carry the spirit of paying it forward wherever they go in life. May they always strive to live their best lives. I wish everyone of them a fulfilling life.
Q: If you were given 20 seconds to share IY's story, what would you say?
A: We provide a safe space for peer-to-peer learning to take place and equip young people to become change agents in their communities.
INTERESTING FUN FACTS ABOUT LUNGI:
Her worst fear is:

Is being paralysed by fear itself. I'm learning how to walk through

the

emotion of fear

She has never:

Lived in a more beautiful, dynamic, warm, inspiring, diverse, frustrating and funny but hopeful country like South Africa. We are generally a wonderful people notwithstanding Apartheid and state capture *sigh*

She dreams of one day:

Living in a world that prioritises true freedom for ALL. This includes but not limited to economic, political and spiritual freedoms for all of (wo)mankind.

If she would be given an opportunity to spend a day with someone who has passed on, she would spend the day with:

Those that have come before me; my Ancestors. As Maya Angelou aptly puts it, I stand as ten thousand. The beauty of this is that I don't have to wait for one day, we all have access to this power if we so choose to access it. It's that inner-voice. It's that knowing. I'd spend the day with more than just one person, I'd have a party with these Giants!

In her spare time, she enjoys: reading, dancing, drinking red wine and practising deep thinking (others may call it day-dreaming)
To contact Lungi, you can get her details here