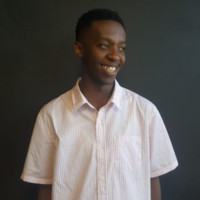 "Dumisani was a tutor at the Nyanga branch and reached out to Sinethemba Jaca, the Nyanga Branch Coordinator. With the platform he had developed he needed to test the functionality of the web application. When Sinethemba came to me with the idea I was quite excited, after a few meetings with Dumisani we agreed to be part of the testing phase. We started testing the Visar web app with the Nyanga Matric learners on a Saturday. Thereafter, we brought in the other branches in the Western Cape region to also use the platform as we were intrigued by the functionality of the platform.
In August we held our inaugural virtual Winter School which was a new experiment for us. Fortunately, Visar worked seamlessly for us supporting over 110 grade 11 learners during the week. This was held as a region as all branches came together to create a unique experience for our learners. We had games, talk shows, talent shows, and importantly classes facilitated by our top tutors in the region. We were able to create multiple classes concurrently for different subject offerings. With data being expensive Visar allowed us to provide our learners with a great virtual experience without breaking the bank.
Learners had been using WhatsApp since March and they were now exhausted. They were missing human interaction and Visar allowed them to see their peers and hear each other. The tutors could explain concepts in more detail so it was definitely beneficial for the learners."
Delphino, Western Cape District Manager
We spoke to Dumisani about Visar labs. 
Tell us about yourself and what you do at Visar Labs. 
I am Dumisani Ncubeni, the founder and CEO of Visar Labs. Visar Labs is an Ed-tech company in the education space and uses augmented and virtual reality technology to help students study science using an App we developed.
What does the app do? 
The app uses augmented and virtual reality to help students better understand science subjects. Augmented reality is when you take artificial things and put them in the real world for example an atom that is on a question paper, our app augments the atom from the question paper and shows it on the phone to bring it to reality. Virtual reality is taking yourself and putting yourself in the virtual world. You do that by wearing VR goggles. For example, wearing VR goggles that will take you to planet Mars, you are not really in Mars but your experience is as if you are in Mars. 
Which subjects do you focus on?
We are currently focusing on high school science, from Grade 10 up to 12. Sciences that we focus on are Life Science, Physical Science, Geography, and Maths. We have chosen to only work with Physical science, because the topics covered in Physics are the same from grade 10 to 12, so it is easier to create content so when a certain chapter is created, it will run throughout grade 10 to 12. 
What made you focus on high school science?
Maths and science are the most failed subjects in South Africa and it is not because students are not intelligent but the problem is how it is taught in school. Physical science is taught as though it is magic so students cannot relate to it outside of school and they can only picture it when they are in the school environment, whereas science is everything around us. When a student is making tea at home and the sugar melts, that's science. We want students to experience science outside of school and understand that it is everything around us. I did science in high school and I can count how many times I went to the lab, which was about two times from grade 10 to 12, and that didn't spark interest in me to do science when I got to university. We want students to have access to these resources, to have labs on their phones, access information that they would not be able to get at school, especially for students from townships. There's a quote that we like using when we speak about Visar "Intelligence does not exist, and if it does it is governed by one's proximity to information" We want to decrease the gap between students from the township and information. 
Which institutions are you planning on collaborating with?
We want it to be used by the Department of Education in South Africa. We have had meetings with the Government in March 2020 before the lockdown, the lockdown put a pause on the process, we are currently setting up to continue talks with the government. We want the app to be used in classes as an extension of the educator or an extension of a textbook, that is why we want to collaborate with the government so that they can provide this app to schools. We are also planning to collaborate with Answer series to use their textbooks so that our animations can be used to help students learn science.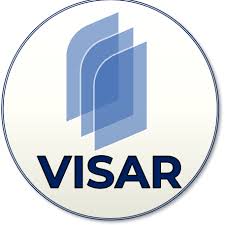 Everyone that is in the educational space is a potential partner or client. We developed an App that operates just like Zoom for IkamvaYouth's Nyanga branch which is the branch that I tutor in. Tutors were able to go online and help students with their school work. This was a trial that ran for three months, we will have a meeting with IkamvaYouth's Tech Coordinator to find out if Visar Labs and IkamvaYouth could partner and continue using the App after the test period is complete. 
How are you planning to cut barriers to data and phone space capacity?
There are high data prices in South Africa. By Collaborating with the government one, the government can provide data and two, they can provide devices because you need to use a phone for the app. In terms of data usage, the first part is downloading the app from the app store and there aren't many pages so it does not take up too much space on the phone. The second data usage is that you have to be online in order to use the resources on the app, that is why it does not take up too much space when downloading it. If the government is endorsing it, we will be cutting barriers to access to the internet and have the potential to give students access to cell phone devices. 
Will you expand to other subjects in the future?

Yes, but the impact would be different, it might be bigger in science subjects and smaller on business subjects such as Accounting and Economics since they have a theoretical side to it. The decision to focus on Physics was motivated by having limited resources at the moment.
What measures do you take to protect this resource from online hackers and viruses?
Our Co-founder and CTO is a very good software engineer. As he builds the website,  apps and adds features, he always takes into account the security of the App and the people who will be using it. Before adding an App on Play Store, we must adhere to their requirements in terms of safety. We only use the camera to scan QR codes, as a tech company, you must always have integrity.