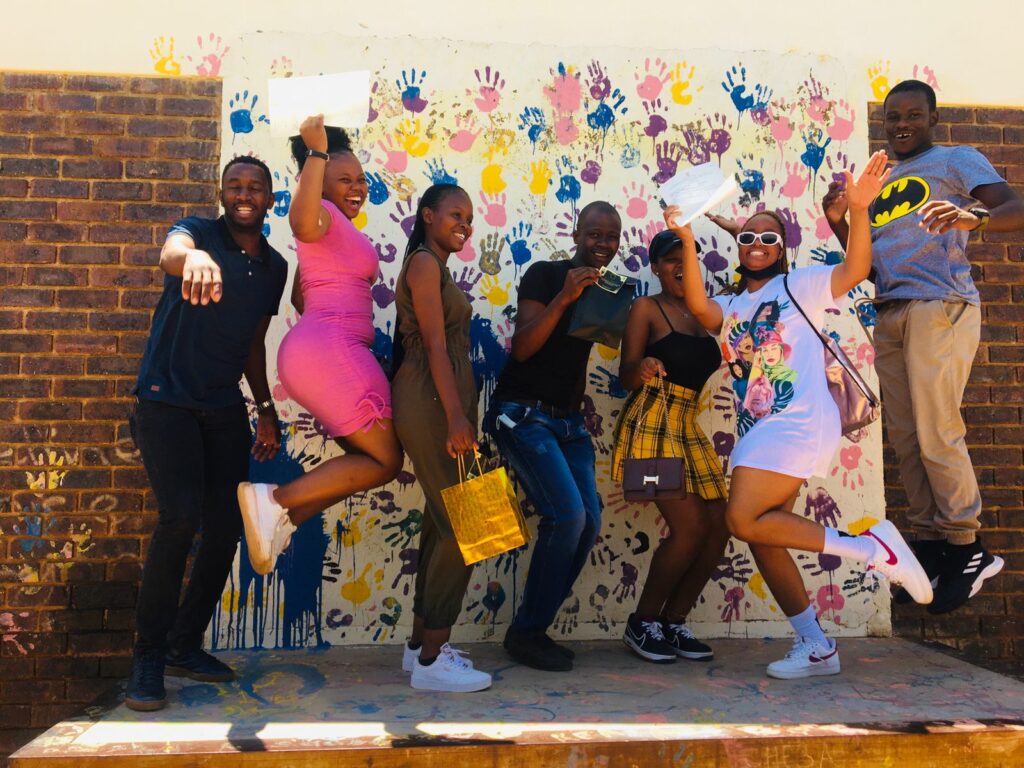 By Busisiwe Nkosi, District Manager, Gauteng and North West
The Gauteng and North West region has truly demonstrated true resilience, successfully completing their matric after two years of interrupted learning. The North West and Gauteng Class of 2021 achieved an overall 90% Matric pass rate, a collective 112 distinctions. 60% of the learners achieved Bachelor's passes and 87% achieved tertiary eligibility. These results are a true show of resilience as the Class of 2021 triumphed despite the school closures and constant interrupted learning. 
Zooming into branch performance, the Diepsloot branch achieved an impressive 97.4% pass rate, with 87% of the learners in the branch achieving a Bachelor's pass and an impressive 48 distinctions. 98% of the learners are eligible to study at tertiary education institutions. The shining star from that Diepsloot branch is Kelebogile who obtained seven distinctions in Mathematics, Physical Sciences, English First Additional Language, Sepedi, Life Sciences, Life Orientation and Computer Applications Technology, this included 100% for both Mathematics and Physical Sciences. He was recognised and awarded as the top learner in Mathematics and Physical Science in Gauteng by the Gauteng Education MEC Panyaza Lesufi and Premier David Makhura.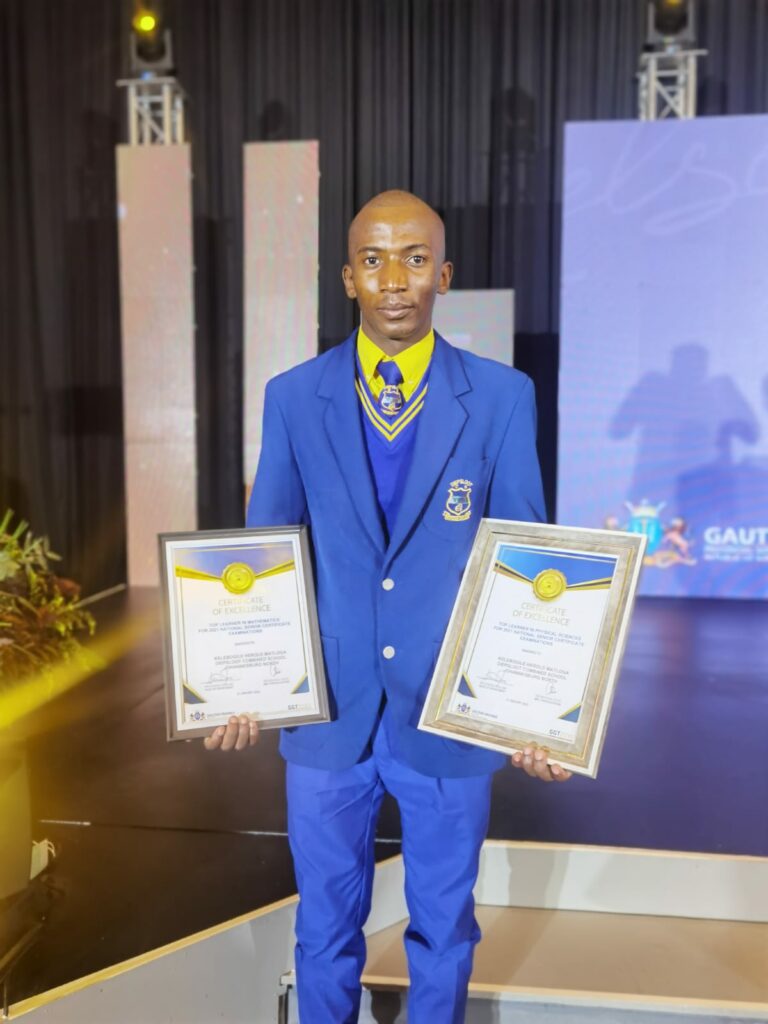 "I joined IkamvaYouth when I was in grade 10. As much as I was doing great academically there were arrears in my life that were challenging me and affecting my mental health. IkamvaYouth assisted immensely in that regard through psychosocial interventions and affording me tutoring when the need occurred. The career guidance sessions also helped me narrow down my career choices. I am happy I joined the IkamvaYouth family and hope to repay the faith bestowed upon me''.
Carrying the torch for our branches in the North West are our Ikageng and Mahikeng branches who produced excellent results this year. Our Ikageng branch once again shone bright with a stellar 98% matric pass rate. This year yielded the highest number of distinctions for the branch with the matrics getting a combined 20 distinctions. The branch also managed to obtain 58% bachelor passes and 81% eligible for tertiary.
The Mahikeng branch class of 2021 achieved outstanding results. The branch managed to attain a 93% pass rate, which shows a 5% improvement as compared to the previous year's results. The class of 2021 has collectively attained 5 distinctions with 54% of the cohort attaining a bachelor's pass.
The Ebony Park branch achieved great results with a collective pass rate of 84%. The branch managed to bag 53% bachelor passes, 23% diploma passes, and 7% higher certificate passes. The branch was able to produce an astounding 8 distinctions.
The Ivory Park Branch 2021 Matric cohort achieved a 75% pass rate. The branch achieved 16 distinctions with 3 learners receiving distinctions on core subjects including Mathematics, Business Studies and Accounting. Out of the 75% of learners who passed matric, we are pleased that 69% are eligible for tertiary education with 33% obtaining a bachelor's pass, 36% diploma and a further 6% obtaining a higher certificate.
Our Mamelodi branch achieved an impressive 92% matric pass rate, a collective of 15 distinctions, with 2 learners attaining 2 distinctions each in Mathematics and Physical Sciences respectively. The branch bagged 24 bachelor passes, 9 diploma passes and 1 higher certificate pass. 89% of the learners are eligible to pursue a degree or diploma qualification in tertiary this year. Enormous effort has been made by the branch staff and tutors who have laid the foundation for our learners to have such an impressive performance.
We are now in the process of placing the class of 2021 into tertiary and other post-school opportunities. The cohort has already shown great resilience at such a formative age, we are excited about their future, as they will make a mark in our country. 
Well done Class of 2021.