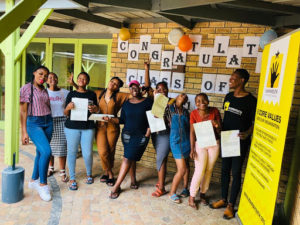 IkamvaYouth's mission goes beyond just ensuring that learners pass matric, we also seek to ensure that learners access post-school opportunities that will set them on a path to a dignified living. Earlier this year, IkamvaYouth was proud to announce an 86% pass rate for our matric class of 2019. Not only did 86% of learners pass, 47% of the 2019 matric cohort achieved bachelor's passes, unlocking access to study at university. We are excited to announce a total placement rate of 75% for the class of 2019. We are particularly proud of the 45% of Ikamvanites that have accessed tertiary education.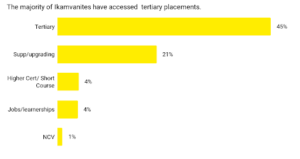 It is encouraging to note that a total of 211 of IkamvaYouth's 2019 matric learners have secured tertiary placements, the highest number of tertiary placements achieved over the past five years. Furthermore, the percentage of tertiary placements achieved increased from 39.50% for the 2018 cohort, to 45% for the 2019 cohort.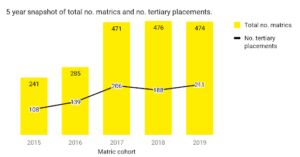 Ikamvanites are enrolled in a wide range of courses this year, the most being enrolled in Business Administration & Management related courses, as well as Humanities/Social Science studies.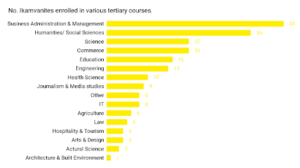 The diversity of career streams taken by the learners is encouraging, and it makes us proud to be supporting the learners to access these respective career choices. Without the support of the branch staff and mentors, some of these learners would not have had the chance to know the courses they are pursuing even existed. The following are just a few quotes from Ikamvanites, expressing their gratitude for the support in accessing their respective post-school opportunities.



IkamvaYouth would like to acknowledge the significant efforts of all branch staff and volunteers whose hard work and dedication has enabled placement of 75% of Ikamvanites. The continued support of our funders and partners is also greatly appreciated, as these partnerships enable IkamvaYouth to support learners on their path to earning a dignified living upon completing matric.