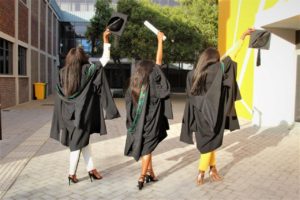 Since March this year, our Facebook page has been abuzz as we shared exciting photos of IkamvaYouth alumni, tutors, as well as the staff who have graduated from various universities around the country. As we wrap up the graduation season, we thought it would be great to get to know some of our graduating alumni and tutors a little better. Click here to find out what our graduating Ikamvanites had to share!
Noluthando (Western Cape) joined IkamvaYouth in 2014. She graduated with a BA in Psychology and Sociology, from the University of the Western Cape. She has been a committed IkamvaYouth tutor and is currently an intern at the Year Beyond programme.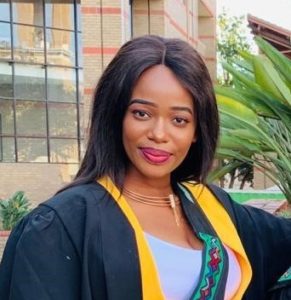 "I'm glad that I have grabbed all the opportunities IkamvaYouth exposed me to with both hands."
Mthobisi (Kwa-Zulu Natal) Joined IkamvaYouth in 2015. He graduated with a Diploma in Human Resource Management, from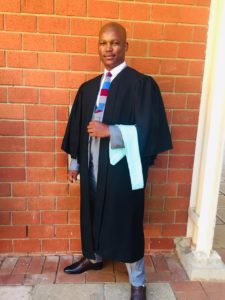 the Mangosuthu University of Technology. Mthobisi is also a committed tutor at IkamvaYouth and is currently looking for employment. "I am glad that I graduated while my mother is still alive. In that way, I see myself having accomplished her goal to wear that black graduation gown and now I am looking forward to accomplishing my goal of which is to wear the RED graduation gown."
Tumelo (Gauteng) joined IkamvaYouth in 2015. She graduated with a Diploma in Labour Law, from the Vaal University of Technology. Her future plans include pursuing post-grad studies and is currently looking for employment.
"I wouldn't be where I am without IkamvaYouth. With the tutors' help, the motivational talks and peer to peer homework sessions also played a part in ensuring I do well in my matric, which enabled me to get to varsity."
IkamvaYouth would like to once again congratulate ALL the Ikamvanites who graduated this year, your hard work and dedication paid off! We are so excited to witness you achieving even greater successes in the future. Go Ikamvanites!