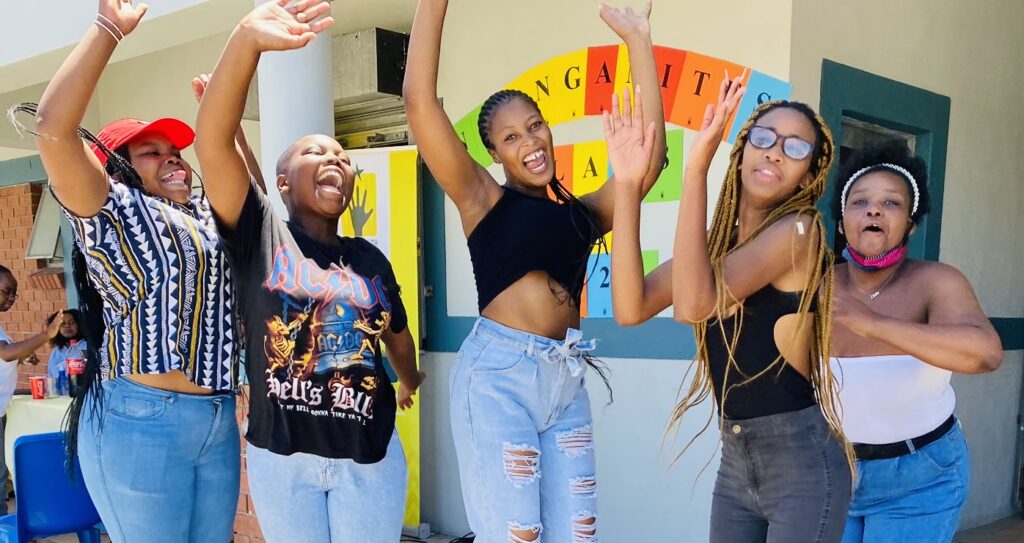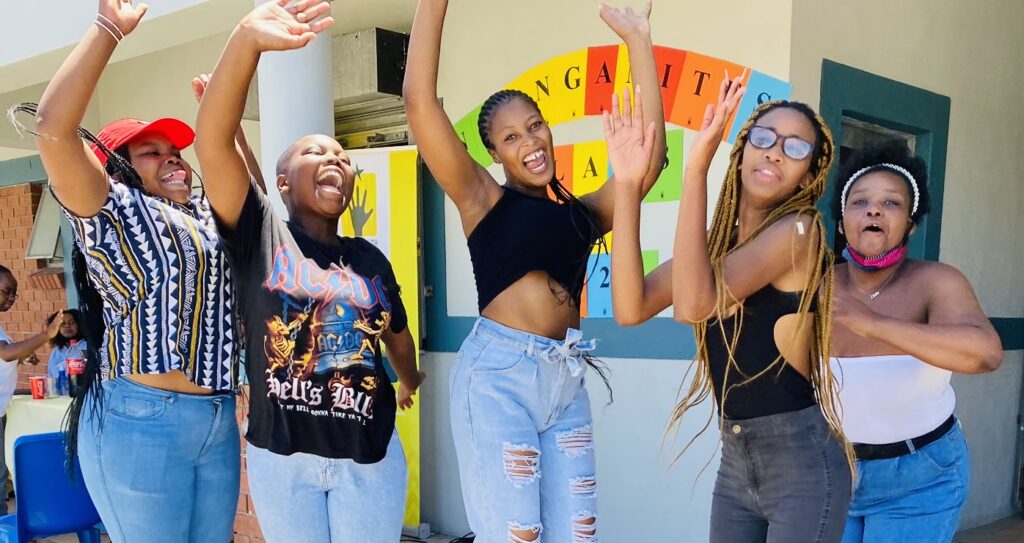 Dear Friends
After serving IkamvaYouth for the past three years, it is with a heavy heart that I write this message to you, my last Annual CEO Letter for IkamvaYouth.
I have symbolically titled this year's letter, Onwards and Upwards, because, for the past three years, I have experienced IkamvaYouth as an organisation that continuously moves, innovates, and grows. Onwards and Upwards. As we come to the end of another year, and the end of my time at IkamvaYouth, I have great confidence in the organisation that allowed me to lead it over the past three years.
We started 2022 in high spirits as our Matric Class of 2021 achieved a 90% matric pass rate, and 79% achieved tertiary eligibility. Our Bachelor's passes, which have been on an upward trend over the past years, maintained the growth, with 54% of the learners attaining university eligibility. This set the stage for the placement of learners into opportunities. We are proud to have placed 89% of the learners into universities, TVET colleges, learnerships, jobs and various other opportunities. As I exit, I anticipate bigger celebrations as the Class of 2022 collects their results and starts the next chapter of their lives.
When I joined IkamvaYouth in 2019, we were concluding our 2020-2022 strategy. I am proud of the work that we all achieved to ensure the quality delivery of our programmes for the benefit of young learners. We achieved some of our highest matric pass rates and placement rates in a decade. We improved our learner reach and managed to turn out financial surpluses in spite of Covid. It is fortuitous that as I exit IkamvaYouth, we are concluding the development of the 2023-2025 strategy that will guide the organisation for the next three years. The strategy design process was robust, reflecting on success, and innovating towards growth and high impact for the future.
One of the biggest achievements of the team as we start our 2023-2025 strategy was the development of our NEETs Intervention for young people who are Not In Education, Employment or Training. We have brought on new funding partners who are supporting the programme to provide ready-for-work courses for the NEETS and support them with placement into jobs and further training. I am excited about this programme and foresee its impact on our alumni who are NEETS and the broader communities we work with.
Another achievement has been the full adoption of Special Projects. Over the years, we have been contracted to implement short-term youth development interventions that have increased our reach and impact, and simultaneously raised funds for the organisation. I am excited for the future of the organisation as it continues to diversify its revenue through similar interventions, ultimately aiming for long-term sustainability.
I have enjoyed serving an organisation with such a young spirit. I always felt energised as I visited our branches. Branch Coordinators, Branch Assistants, and our volunteer tutors create such a vibrant, fun learning space for the young learners in our programme. Every opportunity to play a game, or sing together, we always took it. The environment you create produces great results year on year. Thank you for all your work and may you continue to push and support the many learners that join our programme for better outcomes at Matric.
One of the special gifts IkamvaYouth has is a community of committed supportive donors, who are as invested as we are in the impact of our interventions for young people. My interactions with donors always felt like a thinking space, where we all grappled with ideas on how to elevate our programming. Beyond that, we also reflected on many societal and topical issues facing the country. These interactions left me hopeful. Thank you IkamvaYouth donors and supporters. Your investment and commitment to the organisation are immense and impactful.
To the IkamvaYouth Board, thank you for believing in me in 2019 and for giving me the opportunity and responsibility to take the organisation forward. I often thought during many of our meetings and interactions, "what a privilege it is that I get to work with an active and engaged board". Thank you for being the accountability lens. Thank you for your commitment.
Most importantly, I would like to say thank you to all the staff at IkamvaYouth. You made all of this possible. Thank you for welcoming me. Thank you for embodying the onward and upwards attitude towards your work. Thank you for your commitment to our mission: , " to enable disadvantaged youth to pull themselves and each other out of poverty and into tertiary education or employment."
I am grateful for my time with you all. You are well-positioned to thrive. So, onwards and upwards team.
IkamvaYouth will always have an avid supporter in me.
Goodbye for now.
Hope Chidawanyika